'Django Unchained' Releases One Final Trailer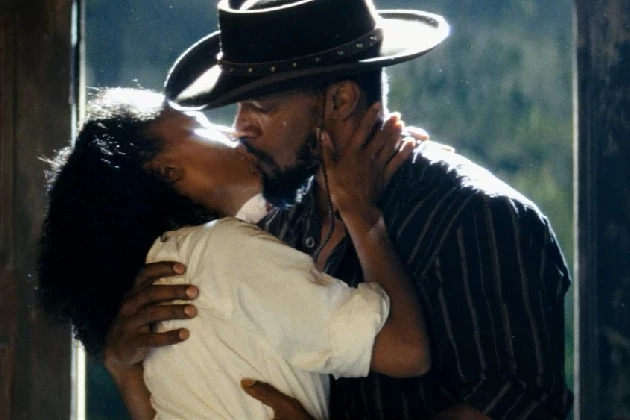 We're mere days away from the release of 'Django Unchained' on December 25, so we're surprised there's a new trailer for the film. Then again, so many trailers released now aren't intended to play before movies, but get online audiences interested and stoked for the film.
Word is starting to settle on the film, and people seem to like it but find it a cut below his best work. As Quentin Tarantino is one of the most revered directors working today, it's hard to know if that's because the film needs to be settled into, or if he misfired. We gave it a seven out of ten, while just as many people are calling it one of the best films of the year, and others are calling it Tarantino's worst film ever.
It's hard to know what to make of the divisive reviews, but it's also worth keeping in mind that when 'Jackie Brown' was released in 1997, it received a mixed reaction as QT's follow up to 'Pulp Fiction.' Nowadays it's commonly referred to as a masterpiece, and often considered his best film. That so many people read his screenplays before they get to see the films may or may not help. Regardless, 'Dajngo Unchained' is appointment viewing. Here's that new trailer:


Source:
'Django Unchained' Releases One Final Trailer