'Supernatural' "Rock and a Hard Place" Preview: How Dean Got His V-Card Back
Subscribe to KZCD-FM on
This past week's latest 'Supernatural' season 9 installment "Bad Boys" proved a surprising success in veering from the main storyline to sift through a bit of Winchester history, but will next week's "Rock and a Hard Place" have the same luck? The Winchesters get born again in the first clip and photos from the hour, and only Dean knows just how hard things can be for virgins…
Kim Rhodes will return as Sheriff Mills for next week's "Rock and a Hard Place," which sees Sam and Dean going literally, and figuratively undercover to flesh out a series of murders among a chastity group. The first clip sees Dean making things no easier for those looking to maintain their purity, but will the whole hour prove as sinful as Dean's digression?
Here's what The CW had to say of next week's "Rock and a Hard Place":
SAM AND DEAN REUNITE WITH SHERIFF MILLS — Sheriff Mills (guest star Kim Rhodes) calls Sam (Jared Padalecki) and Dean (Jensen Ackles) for help investigating multiple murders in her small town. Discovering all four victims belonged to the same church chastity group, Sam and Dean decide to infiltrate by joining the group themselves. When Dean disappears, Sam and Sheriff Mills realize whatever they are hunting has taken Dean too and team up to rescue him.
Will Dean be able to keep up his charade, or end up with his co….cover blown? Check out the full photo set for "Rock and a Hard Place" below, and give us your 'Supernatural' season 9 predictions in the comments!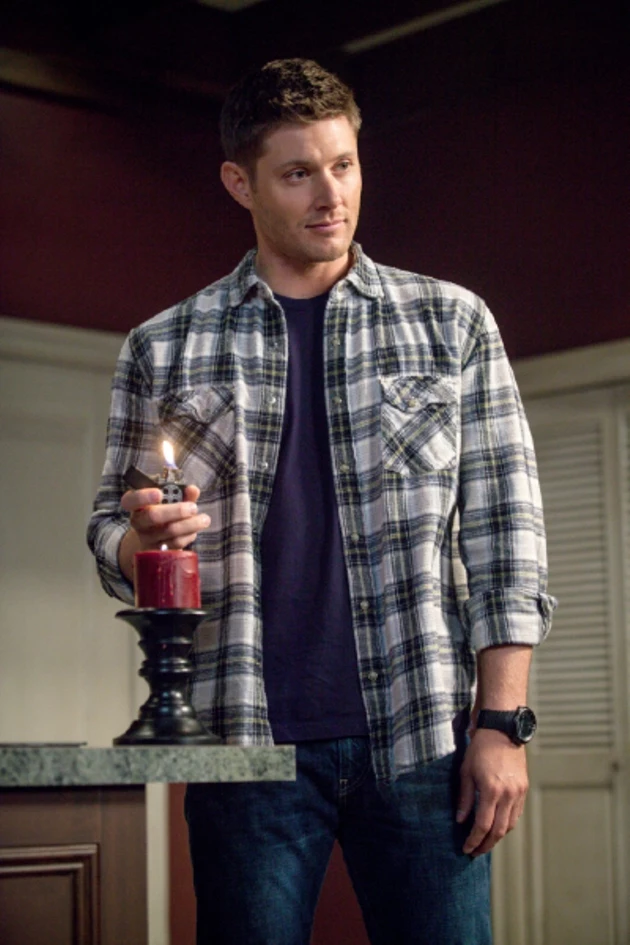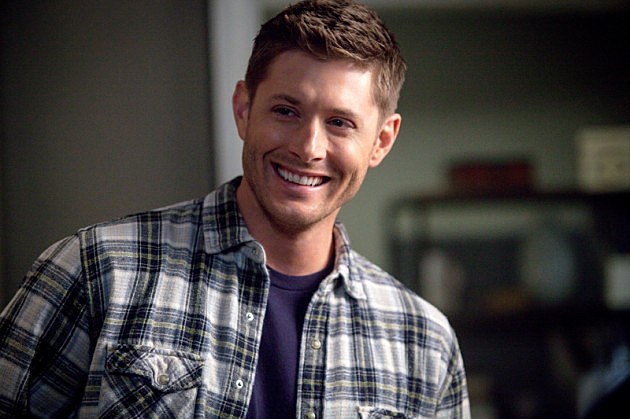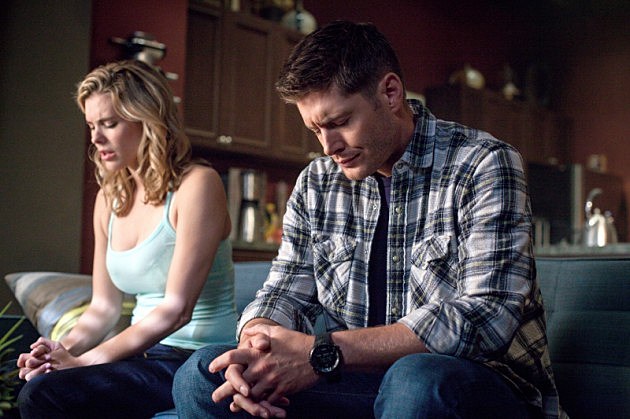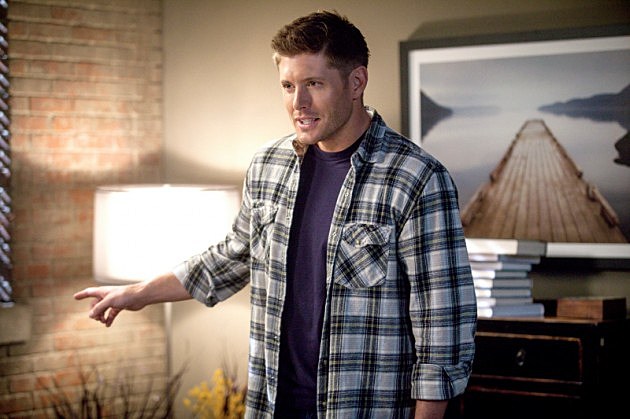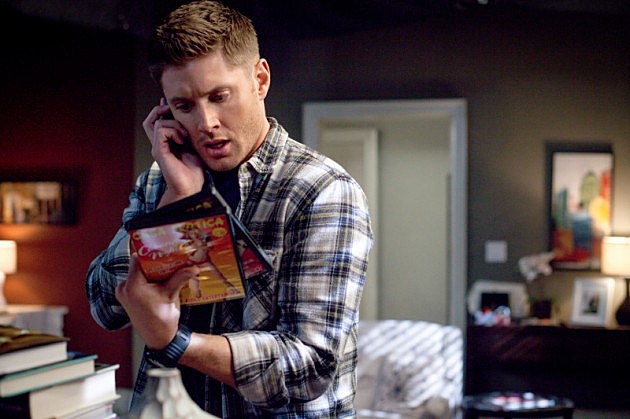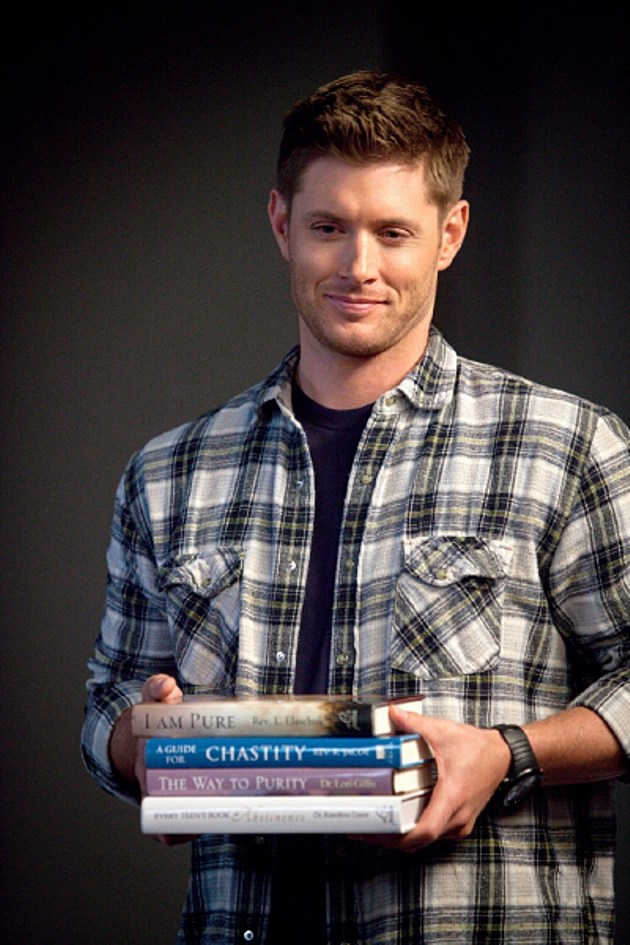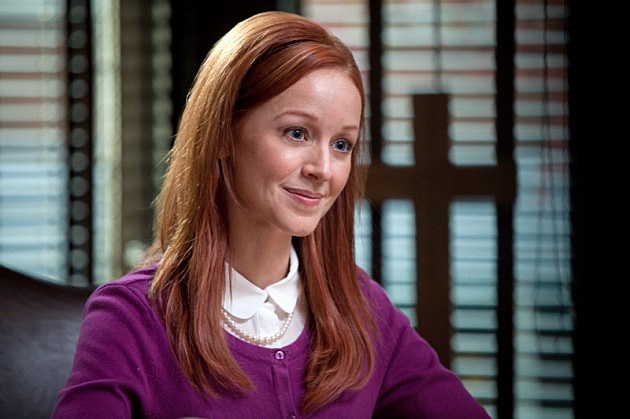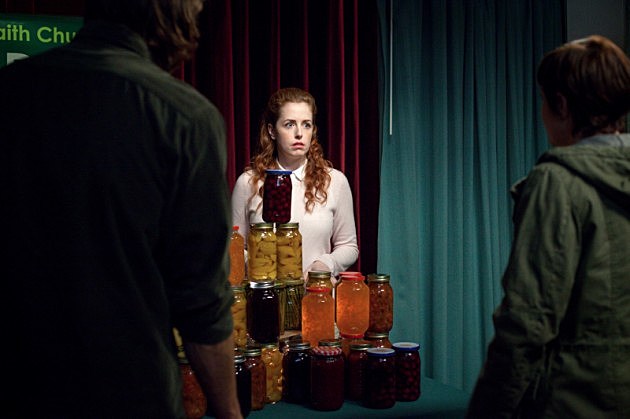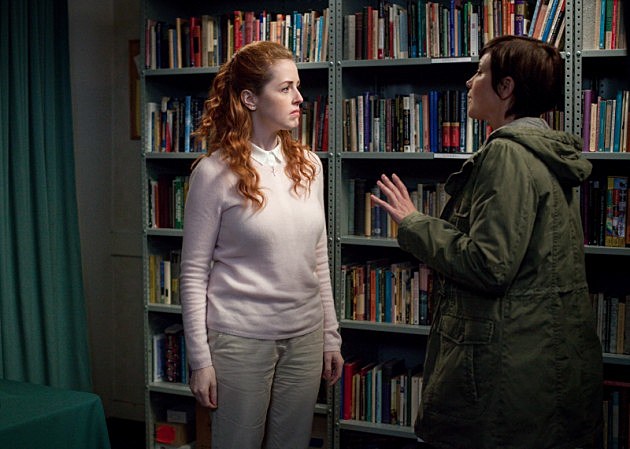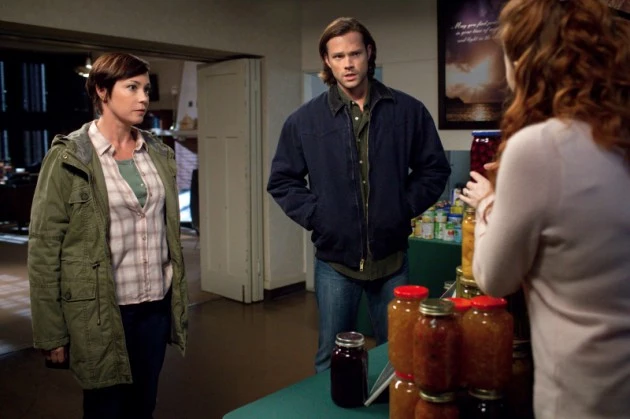 Source:
'Supernatural' "Rock and a Hard Place" Preview: How Dean Got His V-Card Back