'White House Down' Trailer: Channing Tatum Gives Good McClane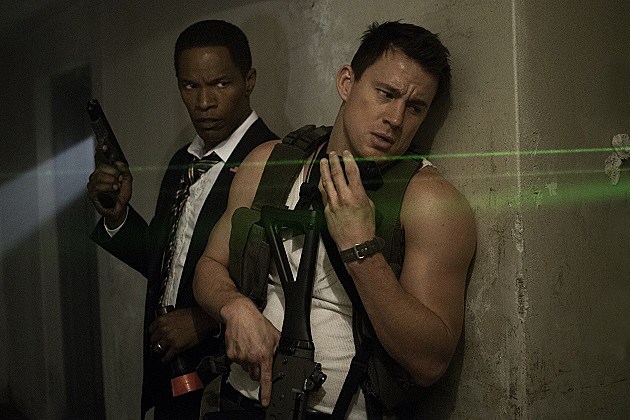 'White House Down' put out a trailer a week after the release of 'Olympus Has Fallen' (aka the other 'Die Hard in the White House' film of the year), and it felt like a rush job. Like they wanted to announce their presence so they didn't come across as an 'Olympus' clone. The trailer wasn't very good. Now they've cut a new a trailer, and it makes all the difference in the world.
Where the first trailer played up the spectacle (in a very bland way), here we get more set up and character and it works. Channing Tatum plays John Cale, who takes his daughter to the White House the day he gets an interview to join the secret service. It looks like he won't get the job when the building is attacked by terrorists, and so his daughter is kidnapped and he's the only person who can rescue President James Sawyer (Jamie Foxx).
That's the rough set up, but seeing Foxx and Tatum play off each others rockets this to near the top of our must-see movies of this summer. Both have great comedic chops, and watching their interplay during the action scenes (and making Foxx a bit of a bumbler) turns what could be a routine 'Die Hard' knockoff into something special. 'White House Down' opens June 28. Here's that trailer:
Subscribe to KZCD-FM on

Source:
'White House Down' Trailer: Channing Tatum Gives Good McClane