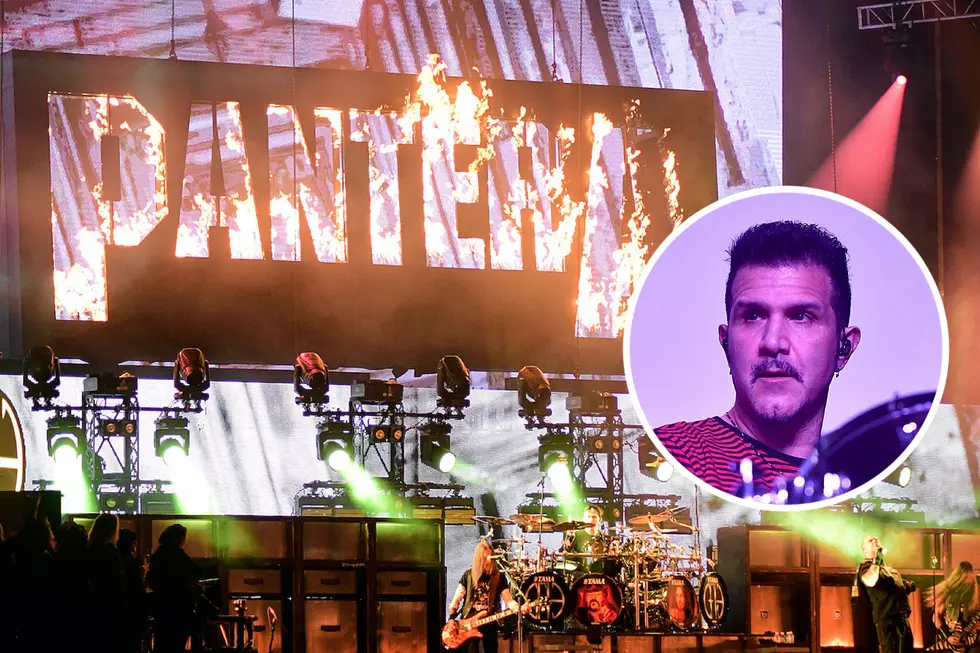 Charlie Benante Opens Up on the Hate He's Received Over His Role in Pantera
Medios y Media / Scott Dudelson, Getty Images
Pantera's return with drummer Charlie Benante and guitarist Zakk Wylde in the lineup has been met with fanfare and criticism and, now, the former has opened up about some of the hate he's received online, relaying that these fans may not be fully aware of the impact these messages of discontent have on an individual.
Benante recently took part in a Consequence interview with Exodus' Gary Holt, who also has experience occupying a significant role in another band having played with Slayer from 2011 through 2019, honoring the late Jeff Hanneman's spot.
"Fortunately, [Charlie and I] share something in common in that we are widely accepted by most fans of the guys we were stepping in for," Holt said in the video which can be seen further down the page.
And he's right about that. Much like how Wylde was viewed by countless fans as the only reasonable option to occupy the guitar slot in Pantera, Benante, another close friend of the late Abbott brothers, was considered to be the premiere choice to pay tribute to Vinnie Paul onstage each night under the Pantera name.
READ MORE: Charlie Benante Plays Pantera + Anthrax Songs With NFL's Seattle Seahawks Drumline
Holt mentions he only had to contend with two hecklers during his nearly decade-long tenure in Slayer.
"I don't go looking for things [online]," Benante adds, explaining, "There's people who send me [negative comments], and I'm like, 'Why did you send me this?' Why ruin my day?' And I think these people who [make] these comments, I don't think they realize how much of an effect they can have on people. Whether or not you hate the situation …why can't you find some sort of restraint? …I've never seen more of it in my life than I've seen in these past couple of months of people judging."
For Holt, he maintains his position in Slayer was to capture the "vibe" of Hannemann's playing, but that replicating his solos entirely is not something that was expected of him.
Late last year, Wylde said something similar in regards to mirroring Dimebag Darrell's playing style, noting, "No matter what I do, it's going to sound like me. I can practice all I want and stay as faithful as I want, but I am never going to escape that."
As for how Benante prepared to play drums in Pantera, he relays, "I spent just a lot of time on Vinnie's parts [but] more importantly the tones that Vinnie had. I wanted it to sound like Pantera. That was my thing, and my drum configuration is different from the Anthrax one because I wanted to challenge myself to play those parts like he played them, in that configuration. But yet, people still have to find some problem in that."
Watch the full video below.
Catch Pantera on tour at these dates and for tickets, head here.
Gary Holt + Charlie Benante on Filling in For Legends
These Are the Songs Pantera Have Never Played Live
The Philip Anselmo-era songs Pantera have never played live.
PLAYLIST: Ultimate Groove Metal
Listen/follow here and view the first 100 songs in the playlist below.