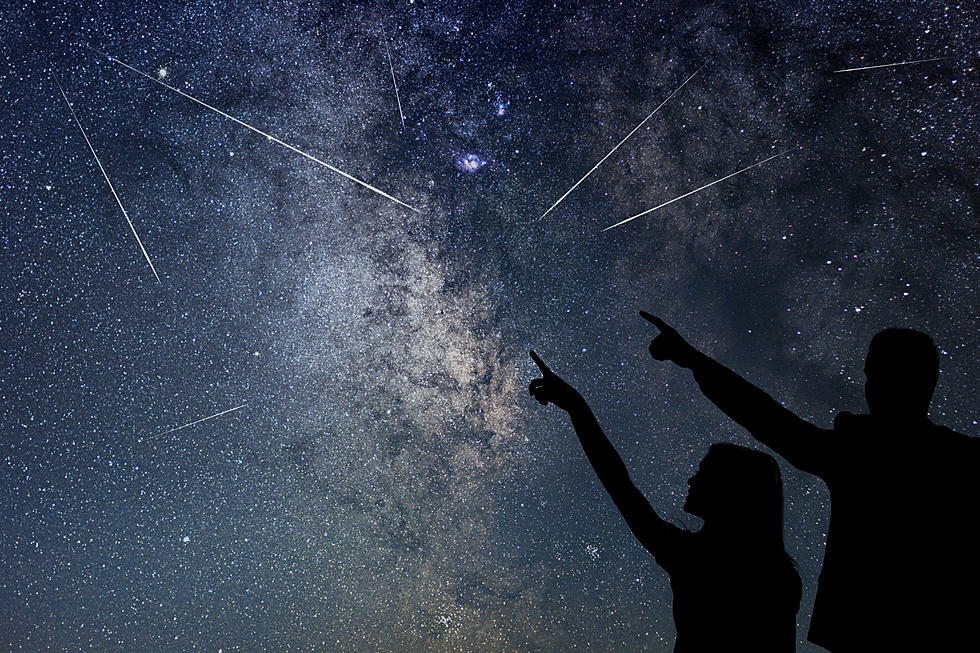 This Oklahoma County is Ranked #1 for Having the Best Night Skies & Stargazing in the U.S.
Allexxandar
If you're looking for the perfect place to go and watch the night skies look no further than Kenton, Oklahoma in Cimarron County. It's up in the far, far Western corner of the panhandle and boasts some of the darkest and most beautiful night skies in the U.S. People from all over the Sooner State, the entire Nation, and even the world go there to stargaze and witness the incredible views and beauty of the Black Mesa State Park.
Some of the darkest night skies & best stargazing can be found in Kenton, OK.
It's said that Kenton, OK. has the absolute darkest night skies in the entire state due to its location and isolation in the Oklahoma panhandle AKA "No Man's Land." There isn't really a whole lot there and with Black Mesa State Park being the largest portion of the county there's a lot of wide-open space without buildings or tons of street lights and population. This makes it the perfect spot for the stars. Plus, the elevation.
Hit play on the video below & do some virtual stargazing in Kenton, Oklahoma!
There are all kinds of things to do at Black Mesa State Park so you're not just limited to just stargazing. You can go hiking, fishing, boating, and more. If you're up to the challenge you could take the hike up the plateau which is the highest point in the state standing 4,973 feet above sea level. You want to talk about a view!
There's a lot more to do than just stargazing at Black Mesa State Park
Black Mesa is open from sun up to sun down but you can stay at campsites that are close by. There are primitive campsites and RV/Camper hookups at nearby Lake Carl Etling. If you've never been it's a beautiful place and a great family staycation. Another really cool thing about Cimarron County is that it's the only county in the U.S.  that touches five states including Oklahoma. It borders Kansas, New Mexico, Colorado, Texas, and of course Oklahoma. If you're looking for a place to go on a family getaway check it out!
16 Incredible Places You Have Experience At Least Once In Oklahoma
From mountains to lakes, caves to dunes, here are the most incredible places in Oklahoma you have to visit and experience at least once.
Oklahoma's Hobbit House is the most unquie & epic Airbnb
The Beauty Of Southwest Oklahoma
Too many people spend too much time complaining about being in Southwest Oklahoma. If only they'd shut their mouths and open their eyes from time to time, then they'd see the true beauty of this place.
Look inside this EPIC $5,495,000 Oklahoma Estate
It's being called the premier luxury listing in all of Oklahoma on
Zillow.com
. This massive mansion in
Arcadia, OK. at 400 Deep Fork Circle
is listed by
Ty Burnett of Engel & Voelkers Edmond
. It currently has an asking price of
$5,495,000
making it one of the most expensive houses for sale in the Sooner State. This epic 12,020 square foot estate sits on over 2.5 acres and features 7 bedrooms and 9 bathrooms. It comes with its own guest house, resort infinity pool, cabana, and gym. The chef-inspired kitchen features all professional, commercial-grade appliances. There's a THX theater room and entertainment suite complete with its own bar. The master bedroom has a see-through fireplace, huge celebrity-style closets a garden room, and heated marble floors in the master bath. It has a basement a wine cellar and tons of outdoor patio and sitting areas.
Scroll through the pictures below and take a virtual tour of this epic estate in Arcadia, OK.