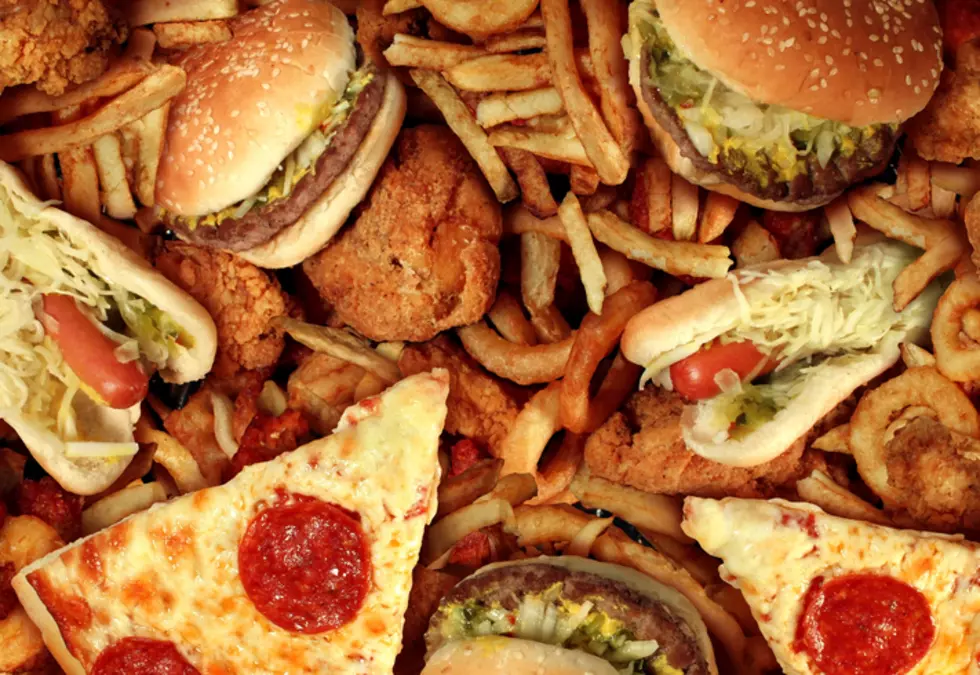 Oklahoma's Most Legendary Food Challenges
wildpixel
Fun Fact: The billboards that advertise the legendary Big Texan 72 Ounce Steak Challenge in Amarillo start popping up along I-40 as far away from the Texas panhandle as the Memphis Mississippi River bridge in Tennessee. It's a "food challenge" as famous as any other, but most travelers don't realize how many of these challenges they pass up as they make their way through Oklahoma.
I don't know who first came up with the idea to start a food-eating challenge, but it was likely back in the day when making headlines was cheaper than advertising a product.
For example... Nathan's Famous Hot Dog Eating Contest is probably the most famous food challenge in the world. Not only is it broadcast all over life, but the contestants are also international too. It has taken place on July 4th at its original Coney Island location every year since 1972 when it first made headlines across the country.
Americans were overwhelmed with pride and amazement watching others stuff their faces with the tasty weiners for what was once nothing more than bragging rights. It was an instant success probably due to it being a great distraction from the political unrest of the time, and it didn't hurt that it had one of the most patriotic origin stories life could write.
In a newspaper article that made the rounds across the wire back then, Nathan's hot dog contest originally started in 1916 as a way to settle an argument between several immigrants over which one of them was more patriotic and proud to become an American. Name me one American that can't identify and exude pride over that story...
For nearly forty years, that was the story that grew Nathan's into an international weiner conglomerate until the original contest organizer and promoter admitted he made it up in the 70s as a publicity stunt to sell hot dogs. Still, the contest lives on having spurred on thousands across this land, including many heavy-hitters here in the Sooner State.
Oklahoma's Most Legendary Food Challenges
While you can certainly accept social trends in eating at chain restaurants for the rest of your life, you'd at least get a show with your dinner while watching the iron stomachs of Oklahoma tackle the biggest and most legendary food challenges at the various mom & pop restaurants spread all across the Sooner State.
Oklahoma Diner's, Drive-In's, and Dive's Guy Fieri Raved About On TV
We all know Guy Fieri is the self-proclaimed Mayor of Flavortown, and as such, we generally trust his discerning palate to guide us to the best food any place has to offer. At least the places he tends to go often offer up some really good eats, and in looking at this list, having eaten at most of these places a handful of times, he's not wrong. Here are the Oklahoma original restaurants that have been featured on Triple-D.
15 More Amazing Southwest Oklahoma Hole-In-The-Wall Eats
It's far too easy to be lulled into thinking the same old chain restaurants are the "good" places to eat across Southwest Oklahoma. You won't find a single franchise on this list. It's all locally owned, locally run, sometimes a little run down, but you'll agree the meals are outstanding when you walk away with a belly full of the good stuff.