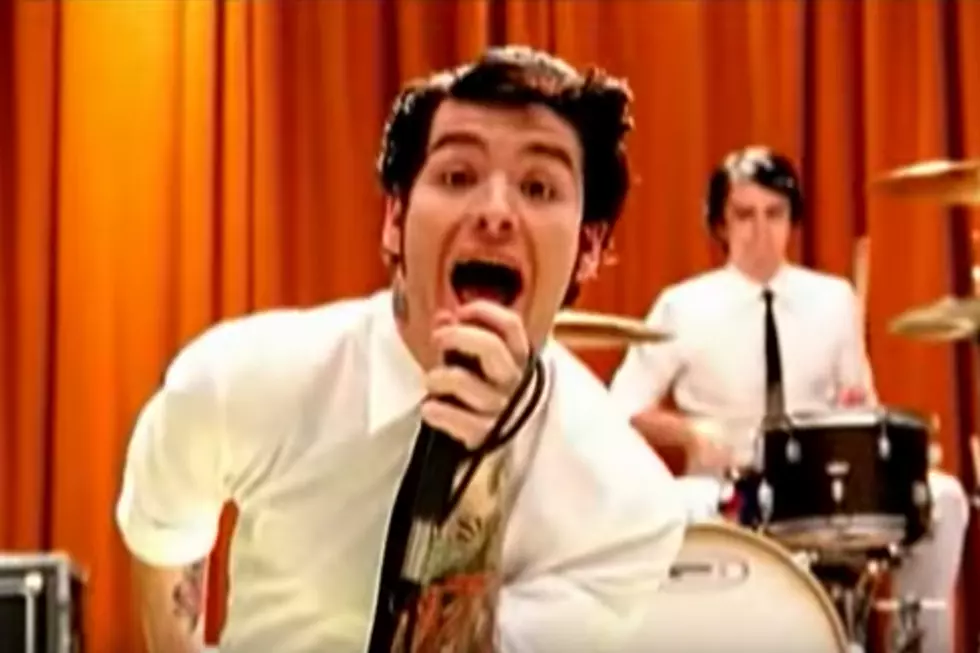 Senses Fail Re-Recording Old Songs to Remove 'B-tch,' 'Whore' Lyrics
YouTube: Vagrant Records
Senses Fail have announced that they will be re-recording songs from their back catalog to remove vulgar lyrics from them. It all started with the following tweet from frontman Buddy Nielsen on the band's official account: "Thinking of changing the lyrics to 'Handguns' as not to include the word 'whore.' What are the general thoughts about that?"
Officially titled "Handguns and Second Chances," the song is culled from Senses Fail's debut EP, From the Depths of Dreams, which was released in 2002. The lyric in question is taken from the lines, "In wanting life to end / That I am not another stupid / Little teenage fucking whore."
The proposition sparked numerous responses from the band's fanbase. Read what a handful had to say, along with Nielsen's responses, below.
Additionally, he added that revisions would be coming to other songs, such as their popular B-side "Bastard Son."
He later said that he was changing the lyrics "to be considerate to his daughter and women."
He later confirmed that they are re-recording the entire From the Depths of Dreams EP, but not any other songs from additional releases that were being brought into question.
He also asked if fans would want to contribute gang vocals to their beloved "187" track.
Most recently, he revealed that drums were the only thing left to be recorded for the re-release.
What do you think of the band's decision to re-record the songs? Leave us a comment with your thoughts.
The Best Emo Song of Every Year Since 1998