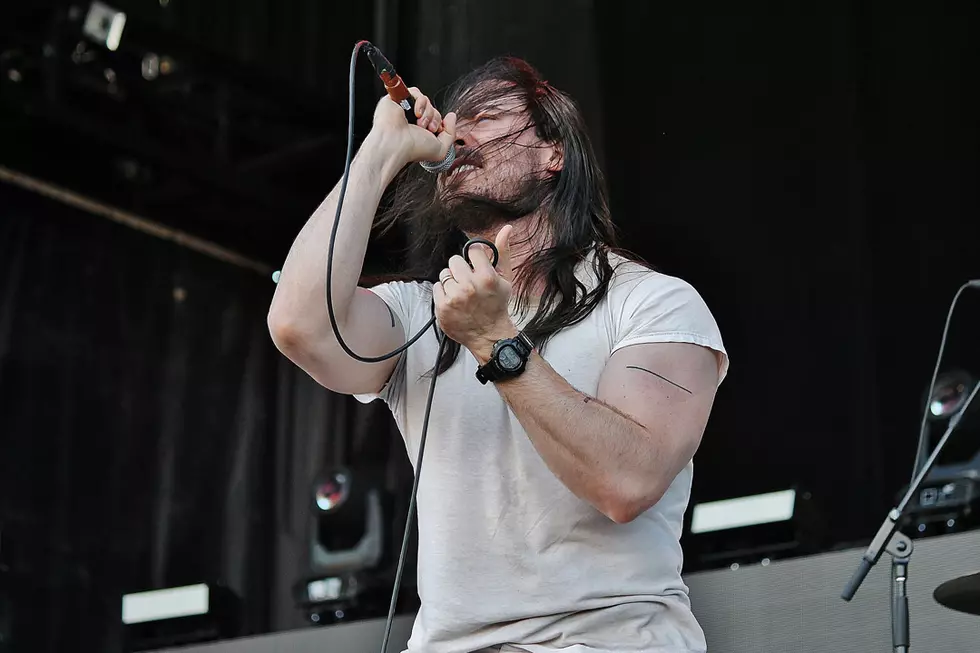 Andrew W.K. To Release New Album in 2018
Liz Ramanand, Loudwire
Andrew W.K. has been partying hard for this entire decade without a new album. Thankfully, the drought of not having any new Andrew W.K. music in our lives is about to end, as he's announced the release of his next album. At this point in time, the disc doesn't have a name or any artwork; however, he did reveal that the album will drop March 2, 2018, via Sony Music Worldwide.
On what fans can expect from his first full-length album in the 2010s, W.K. states, "I'm going for the sound of pure, unadulterated power; every emotion, every thought, every experience, every sensation, every fear, every joy, every clarity, every confusion, every up, every down... all extruded and concentrated into one thick syrup of super life-force feeling, and then psychically amplified by the celebratory spirit of glorious partying." If you thought for a second that Andrew W.K. is done partying, you should feel ashamed of yourself.
Earlier this year, he announced dates for his "The Party Never Dies" tour. It kicked off Sept. 14, and will see him playing all across the country with a full band by his side. He's expanded himself into the tech game, as well, releasing a "Party Hard Bloody Nose" app earlier this year.
Outside of music, Andrew has been involving himself in some pretty excellent extra-curriculars for a musician. In addition to hosting a Cartoon Network game show and giving lectures at prestigious universities like Yale, Harvard, Carnegie Mellon and Oxford, he's taken partying a step forward in launching his own political party, "The Party Party." Things are only looking up with more Andrew W.K. tunes on the way.
Look out for the record when it comes out March 2, 2018. To catch Andrew on tour, click here for his upcoming tour dates.
Most Anticipated Upcoming Hard Rock + Metal Albums of 2017
Loudwire Music Awards Tickets Available Now!