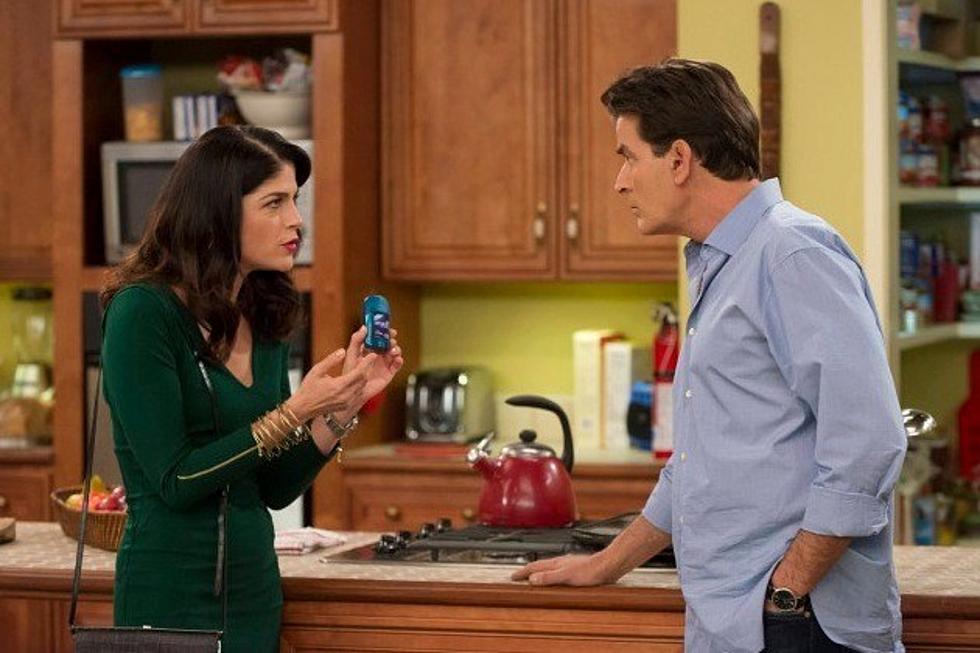 'Anger Management' Update: FX Eyes "Rebecca" Replacement to Selma Blair's "Diane"
FX
For as quietly as FX and Charlie Sheen's 'Anger Management' had moved through its first 34 episodes, this week brought the surprising announcement that series star Selma Blair would depart the series over conflicts with Sheen. Now, the FX 10/90 sitcom has begun to look for a replacement for the actress, seeking to introduce a new female lead said to be the 'Cheers' equivalent of Kirstie Alley's Rebecca to Diane Lane's Diane.
Apart from the 'Cheers' comparison, FX is said to be looking for a "gorgeous, sexy" 30-40s actress of either Latina or Caucasian descent to play an as-yet-unnamed and by-the-book psychiatrist who joins Charlie Sheen's character in co-authoring the sex study he and Kate (Blair) were working on before her apparent departure.
"If Charlie and Kate were like Sam and Diane on 'Cheers,'" begins the description, "then you are Rebecca. Tough, career driven, neurotic and you wear your heart on your sleeve. And you hate yourself for eventually becoming attracted to Charlie." Because, of course.
The character, which Sheen had initially eyed for Mila Kunis in the role, will be introduced as a guest star before joining the series proper as a regular. No word if Kunis either rejected the offer, or would potentially find another way to make an appearance on the FX series. 'Anger Management's has continued to undergo retools for its lagging ratings, but production isn't expected to undergo any unscheduled hiatuses in casting the new role.
What say you? Do you think 'Anger Management' will revitalize itself with a new female lead, or should Sheen patch things up with Selma Blair? Give us your thoughts on the controversy in the comments!