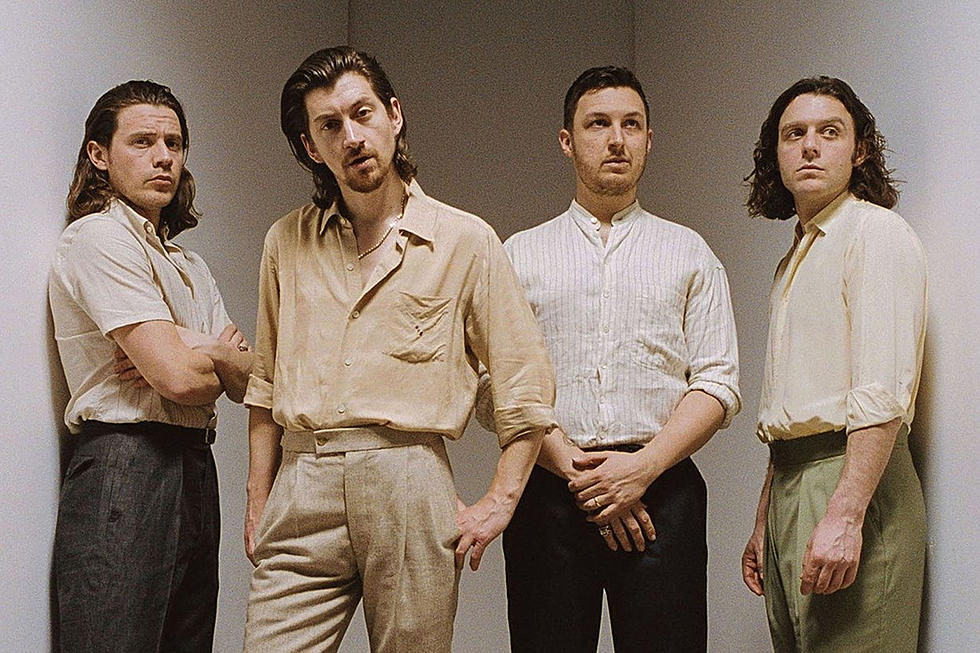 Arctic Monkeys Won't Wait Five Years Before Releasing New Album
Domino / Photo by Zackery Michael
Arctic Monkeys released Tranquility Base Hotel & Casino, their sixth studio album, last year. It marked the first new music from the British rockers since the hugely successful 2013 effort AM, which spawned the stand out tracks "Do I Wanna Know?," and "R U Mine." Fans should be thrilled to know that the group isn't planning to have another five years go by before releasing another effort.
In an interview with Music Feeds, drummer Matt Helders says the wait for the next album will not be as long. "I think that break was based on various circumstances and that was sort of what we needed at the time. But it's not a pattern we're going to get used to as a band." He adds, "We like being in the studio. We're keen on making albums."
Helders continues, "We'll talk about what we'll do next. There's no real concrete plan at the moment. We're all enjoying it a lot. We know we want to do some writing at some point but there's nothing really. We haven't really talked about it yet. I suppose when we're back together on these last couple of tours we'll start thinking about that. But yeah, there's nothing actually planned yet."
The interview also shines a light on the band's growth over the last two albums. Helders says, "I mean it's always been our take to do something different. It always seems like quite a natural progression to us from album to album. Obviously, we still love AM and play most of those songs live. It's still there for them to listen to, you know what I mean? It's not going away but I think for us it was quite a natural thing to move on and do something else. We never really know what that's going to be when we get into the studio. It sort of develops as we go along."
Arctic Monkeys will take the stage in Mexico for a pair of gigs later this month before heading to South America. Check out their tour dates here.
25 Non-Heavy Acts Metalheads Dig