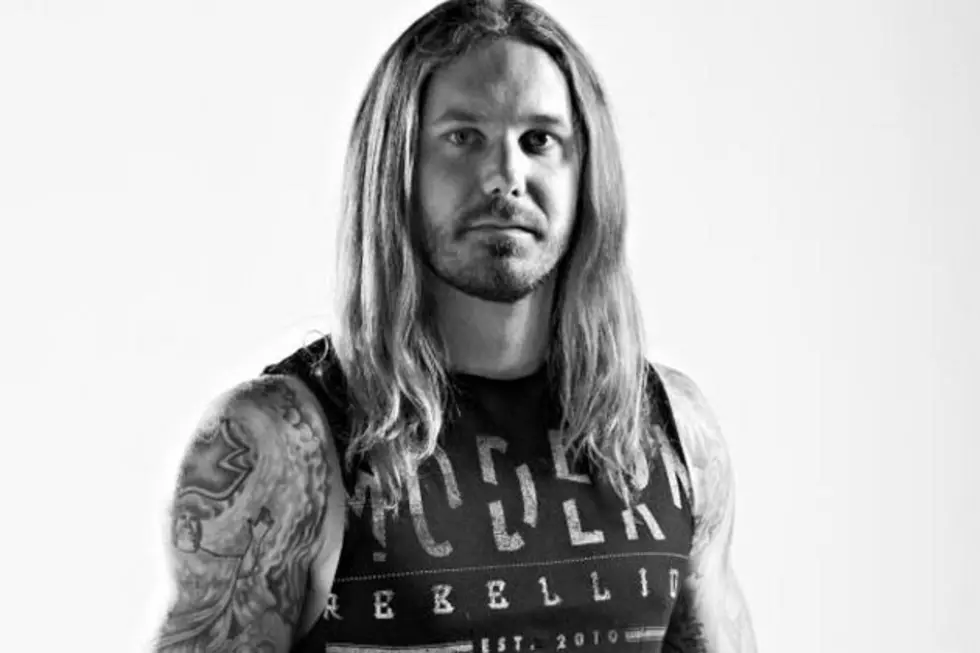 As I Lay Dying Singer's Divorce Papers Reveal Wife's Concern Over Recent Behavior
Facebook
More details have emerged in the case of As I Lay Dying frontman Tim Lambesis, who was arrested earlier this week in a murder-for-hire plot in which he allegedly sought someone to kill his estranged wife Meggan. The couple's divorce papers offer some perspective on the situation and bring to light Meggan's concerns over Tim's recent behavior in relation to parenting their three adopted children from Ethiopia.
According to the Associated Press, the divorce docs reveal that the split was largely amicable and that Meggan Lambesis did not fear that her husband was a threat to her safety. However, she claimed that recent changes in his behavior were cause for alarm when it came to caring for their kids.
Meggan described her soon-to-be-ex as "obsessed with bodybuilding" and that he was often distracted while the children, ages 4, 8 and 10, were in his care. He apparently would see the kids about 10 hours per week when not on tour as the couple were no longer living together. However, during that time with the kids, she claims he was often texting and talking on the phone, and once fell asleep while on a day out at the beach.
The rocker's estranged wife also stated that the kids needed a stable parent to care for them and help them to adjust. The couple had agreed to a private mediation to sort out custody issues.
Additionally, Lambesis' tour schedule, according to Meggan, put him on the road for several months a year, and she claimed that he visited a girlfriend across the country twice. She also said he spent thousands of dollars on tattoos.
Lambesis was arrested in Southern California on Tuesday, May 7. He is scheduled to be arraigned today, May 9.
The members of As I Lay Dying, who were expected to embark on a tour with Killswitch Engage at the end of the month, issued a statement, stating that they are learnng the details of the situation at the same time as fans and that their thoughts are with their frontman.