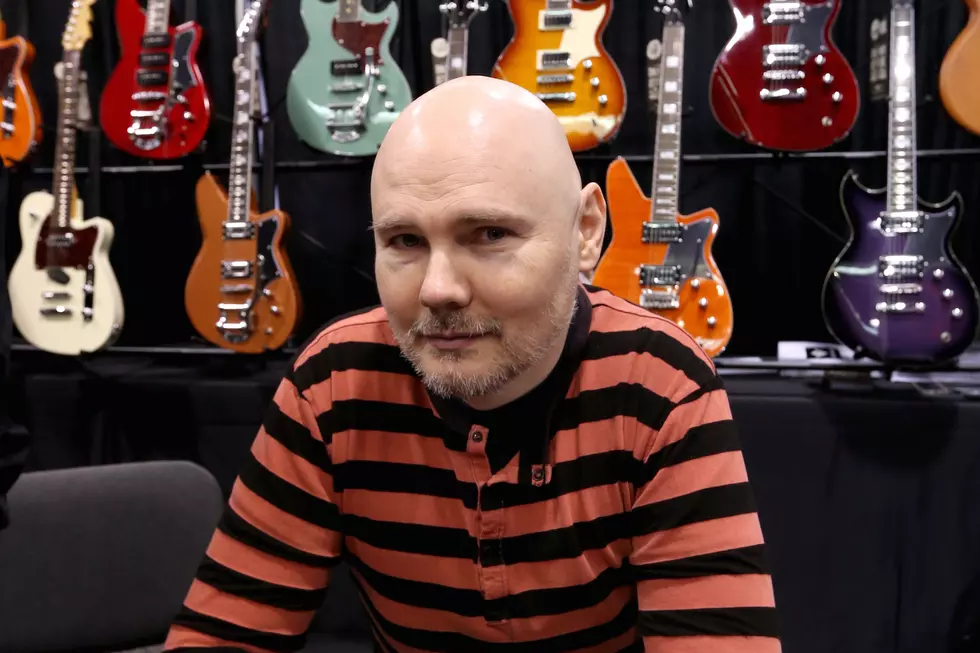 Billy Corgan Details Solo Album Recordings, Plus News on Underoath, Daughtry + More
Jesse Grant, Getty Images
In addition to the big stories we covered today, Wire-to-Wire provides you with some of the other key rock and metal news items from April 1, 2018:
- It's safe to say that Billy Corgan is in a very prolific writing period. In an Instagram posting, he has revealed 16 songs in consideration for his next solo release. The set includes a number of covers as well and Corgan reveals he's considering issuing the work as four EPs eventually collected into a double album. See the song titles and further explanation here.
- Can't wait for the new Underoath album Erase Me? The band just posted teasers for three new songs. Take a listen to snippets of "It Has to Start Somewhere," "Wake Me" and "Bloodlust." The album arrives this Friday (April 6).
- Daughtry has unleashed the brand new song "Backbone.""This is just a little something to get everyone ready for the record. It's been so long since we gave you new music that it only felt right to drop something fresh. We've put a lot into this music, and we can't wait to share what's to come," says Chris Daughtry about the track. Take a listen here.
- August Burns Red will welcome back Josh McManness and Jordan Tuscan for their April 14 show in Lancaster, Pa. The band will be celebrating 15 years as a group, and both musicians who appeared on the 2005 Thrill Seeker album will be on hand to play songs from that disc. Tickets for the show can be purchased here.
- What's this? In honor of the one year anniversary of Mastodon's Emperor of Sand album, the band has released a limited edition Emperor of Sand mask. For ordering details, head here.
- Every Time I Die's Keith Buckley has a new book en route titled "Watch," the story of a man forced to come to terms with his own ghosts. The book is due in August and you can currently pre-order it here.
- The ReAktion have released the new song "Eye" as a free download. The track, from their Similitude album, can be heard here.