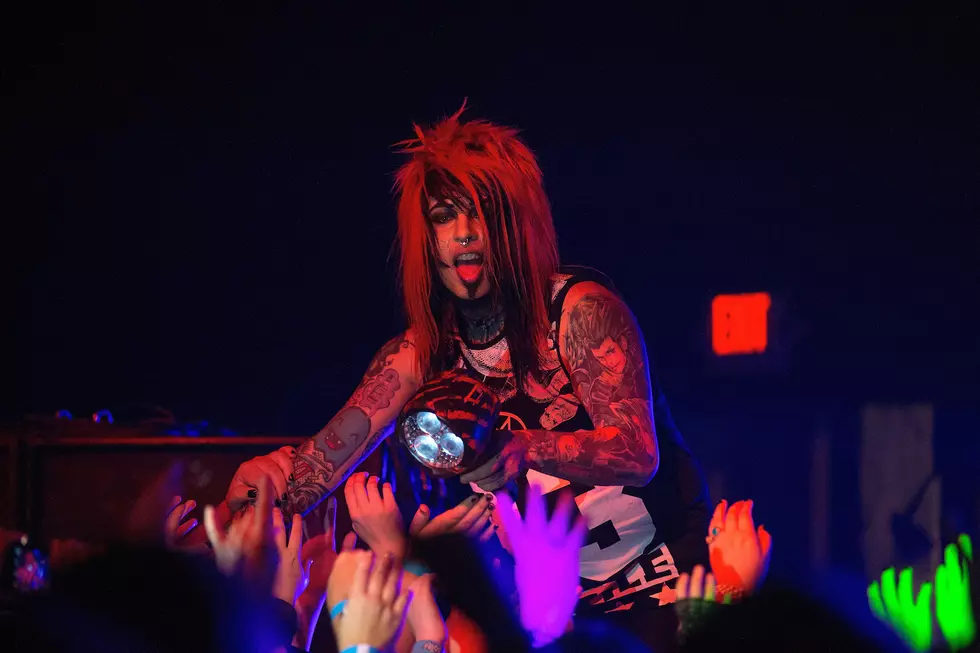 Blood on the Dance Floor Removed From Spotify Following Sexual Assault Claims
Joey Foley, Getty Images
Blood on the Dance Floor have been removed from Spotify following sexual assault claims against vocalist Dahvie Vanity. According to HuffPost, a spokesperson reached out to them on behalf of Spotify to confirm that the streaming company removed the band's music for violating their prohibited content guidelines.
Earlier this month, it was reported that 34-year old Vanity had been accused of sexual assault by 21 different women, 16 of which were underage. The allegations date back to 2007 and consist of claims of forced oral, vaginal and anal sex.
HuffPost made Spotify aware of the claims, as Vanity's music was getting up to 80,000 listens a month on the service. Blood on the Dance Floor have songs with offensive lyrics about women and inappropriate subject matter like killing women and ejaculating on them - like the song "Bitches Get Stitches," for example.
"I was a confused kid desperate for attention and had misplaced feelings for a predator. He made me feel special," says one of the accusers in her testimonial to HuffPost. She says Vanity forced her to perform oral sex on him when she was just 15.
12 Shocking Crimes in Rock + Metal History