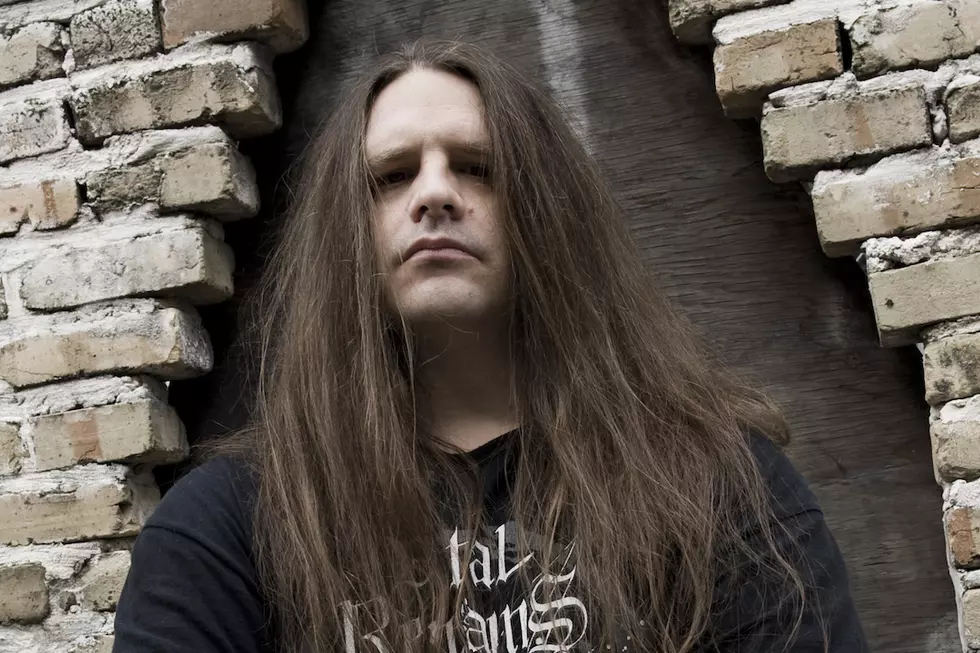 Cannibal Corpse's Corpsegrinder: I Cried Seeing Pat O'Brien in an Anti-Suicide Vest
Alex Morgan
Cannibal Corpse's Pat O'Brien entered a dark chapter of his life in 2018, getting arrested for burglary and assault. While guesting on The Jasta Show, Cannibal Corpse vocalist Corpsegrinder admitted he cried after seeing O'Brien appear in court wearing an anti-suicide vest.
The death metal guitarist reportedly warned of the rapture during a home invasion, before charging at police officers with a knife, resulting in his getting tasered and taken down. Over 80 weapons, thousands of rounds of ammunition and three skulls were found in O'Brien's home. The musician was released from jail on a $50,000 bond and O'Brien was removed from Cannibal Corpse's 2019 tour, despite remaining a member of the band.
"I think on the Tampa news, they were pretty good with him," Corpsegrinder said about O'Brien's initial arrest. "They just said he was one of the best guitar players in death metal in America, and in the world, and he's highly respected. And they didn't really trash him at all … I didn't spend too much time reading stuff online, because that's when you get people who just wanna say nasty stuff just to be nasty."
"We love him," he added. "We want him back. But when I saw him in the court with the vest, dude, I cried. We wish the best for him and we're just waiting to see. He's got a road ahead of him still with legal issues, and that's out of our hands. We support him 100 percent. We're behind him 100 percent." [via Blabbermouth]
During O'Brien's absence, Hate Eternal's Erik Rutan filled in on guitar, appearing with Cannibal Corpse while the band supported Slayer for the thrash legends' final run of tour dates.
Best Death Metal Album of Each Year Since 1985