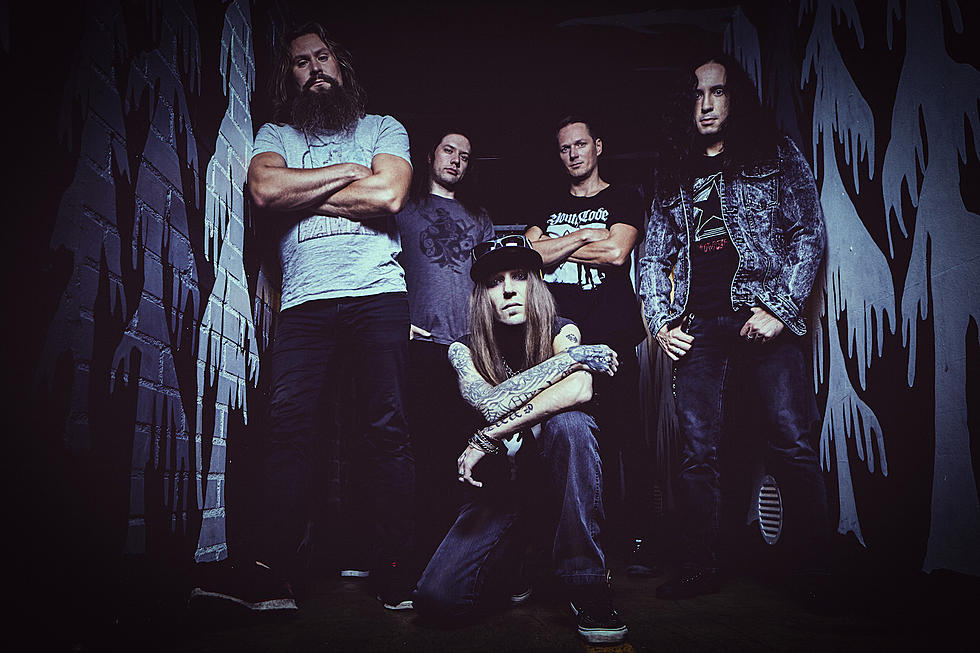 Children of Bodom Announce Departure of Three Original Members
Marek Sabogal
Children of Bodom have announced that they will play one more show with their current lineup. After their Dec. 15 performance in Finland's capital city Helsinki, three of the band's original members will depart, leaving just Alexi Laiho and newest member Daniel Freyberg.
A statement was released detailing the lineup change, which revealed that bassist Henkka T. Blacksmith, drummer Jaska W. Raatikainen and keyboardist Janne Warman will "step back and chance direction within their lives."
They thanked fans from across the globe for their support over the last nearly 25 years and noted that more details are still to come as Laiho and Freyberg will be unveiling their plans for the future. Read what they had to say directly below.
"It is with heavy hearts that we announce that 2019 will be the last for Children Of Bodom with this line-up.

After almost 25 years with Bodom, thousands of shows & 10 albums it is time for Henkka, Janne and Jaska to step back and change direction within their lives. All three will miss the fans and supporters in every city in every country the band ever played.

The last show of this line-up will be on the 15th of December at Helsinki Ice Hall. Tickets still remain for some of the Finnish shows in December.

Alexi And Daniel will have further announcements about their plans to keep creating new music in the future.
Thanks again for everything.

- Children Of Bodom"
The update from Bodom also noted that their 2020 performance of the Hate Crew Deathroll album in full at Tuska Open Air in Finland has also been canceled.
Children of Bodom have released 10 full length albums throughout their career, including all-time standouts such as 2000's game-changing Follow the Reaper and its more blunt successor, Hate Crew Deathroll. Their last record, the more rock-focused Hexed, saw a departure from Laiho's sensational playing to a more stripped back approach.
Where Does Alexi Laiho Rank Among the Top 66 Hard Rock + Metal Guitarists of All Time?