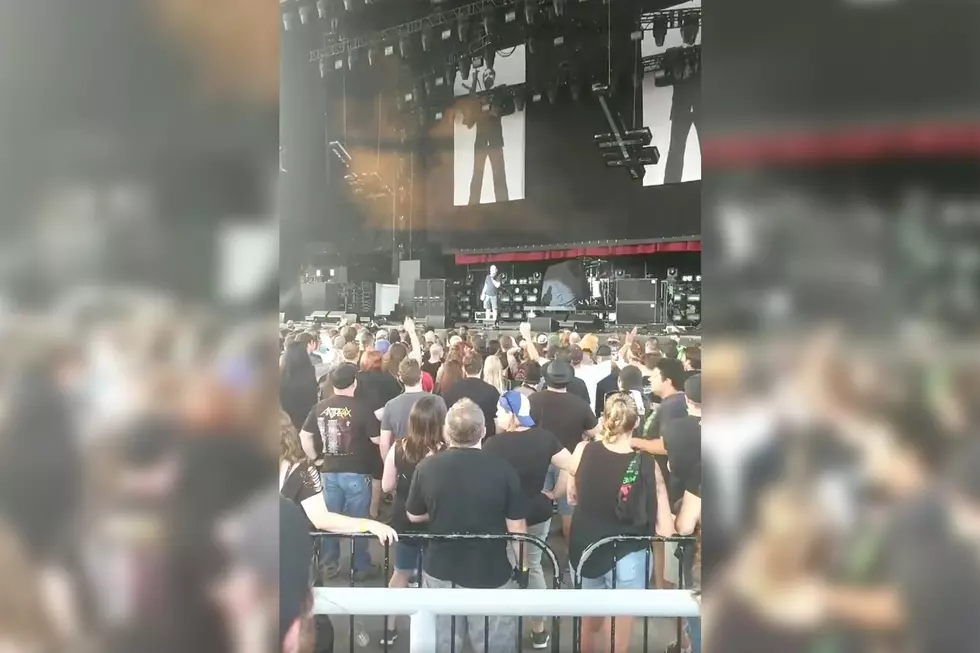 Crowd Reacts to Marilyn Manson Show Being Cancelled Right Before Starting
Twitter: @Rockamaniac00
Marilyn Manson's show in Toronto, Ontario tonight (July 26) was canceled due to an "unforeseen illness." A fan-filmed video has surfaced on Twitter showing the crowd's reaction to the announcement, which was a mixture of boos and yells in disgust.
"Marilyn Manson will not be performing tonight," announced a show official. "If you are here solely to see Marilyn Manson, you may get a full refund if you leave now and have your ticket scanned out of the system. Full refunds are available at your point of purchase. Once again, Marilyn Manson will not be performing tonight due to an unforeseen illness."
As you can see in the clip below, Manson's stage backdrops - which feature pictures of himself - were already hung in anticipation of the scheduled performance. It is currently unknown if this will have any effect on the singer's upcoming co-headlining dates with Rob Zombie. Stay tuned to Loudwire for further developments.
The Evolution of Marilyn Manson Gallery
10 Times Marilyn Manson Outclassed Interviewers