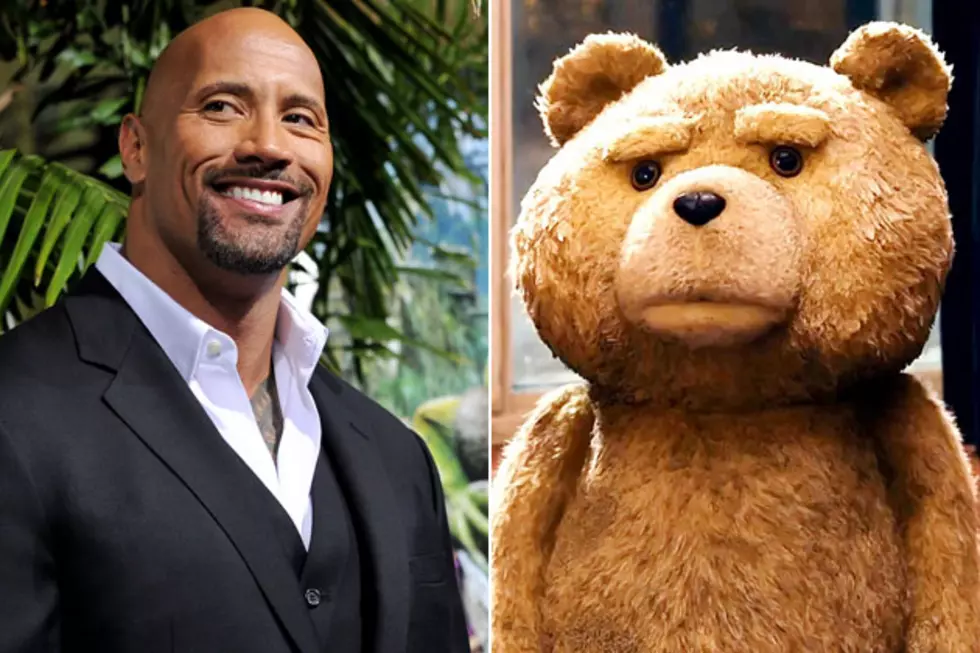 Is Dwayne "The Rock" Johnson Replacing 'Ted' as Our Favorite 'Teddy Bear'?
Getty Images/Universal Pictures
While it doesn't look to be as much of an uproarious comedy as 'Ted,' being that 'Teddy Bear' is coming from Beau Flynn, the same guy who produced 'Journey 2: The Mysterious Island,' New Line is reportedly looking to set a new movie franchise into motion.
According to The Hollywood Reporter, the idea for 'Teddy Bear' is based on a piece of art by software engineer-turned-fantasy artist Alex Panagopoulos. The image (shown below) depicts a teddy bear protecting his presumed owner, a sleeping child, from a terrifying monster. Some online editions of the image are accompanied with the tagline, "Protecting Innocent Children from Monsters Under the Bed Since 1902."
While no director has been chosen for the flick and the script is currently under wraps, Hiram Garcia, who also worked on 'Journey 2' and as The Rock's assistant, will produce along with Flynn and The Rock, with NewLine overseeing.
So what do you think? Are you ready to accept a new teddy bear into your hearts? Check out the artwork on which 'Teddy Bear' is based and give us your take on the flick in the comments.