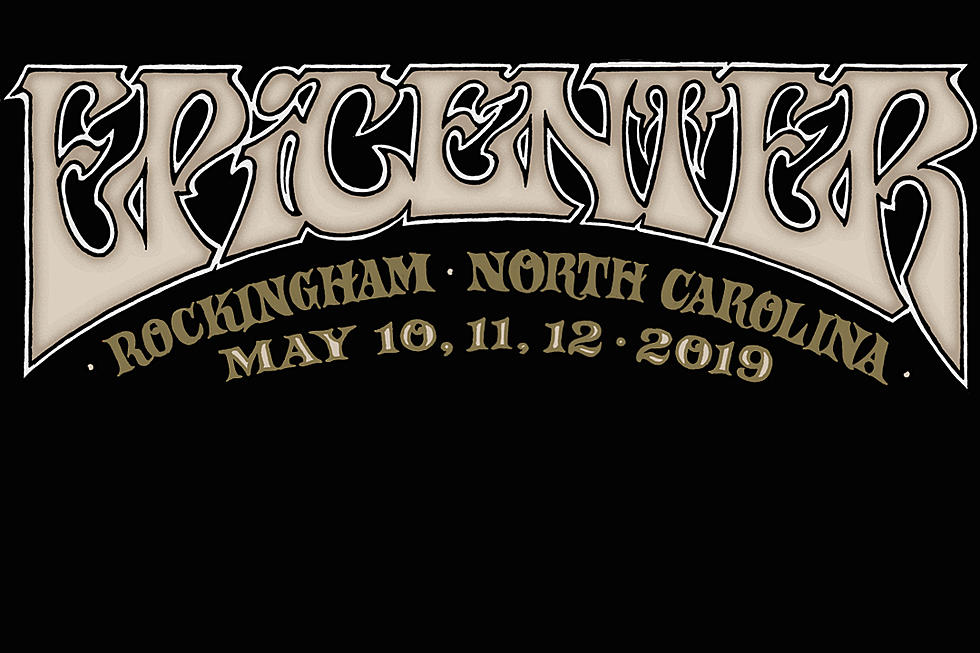 Epicenter Festival Replacing Carolina Rebellion, 2019 Dates Announced
Danny Wimmer Presents
While the Carolina Rebellion festival has run its course, there's a new event coming to North Carolina next spring to fill the void. Festival producer Danny Wimmer Presents have announced the launch of the Epicenter Festival, a three-day music event, taking place May 10-12 at the newly created Rockingham Festival Grounds in Richmond County, N.C.
The festival grounds are being developed at 2153 North U.S. Highway 1, Rockingham, N.C. in coordination with Rockingham Dragway and Rockingham Speedway to provide more camping options with no curfew restrictions.
Festival producer Danny Wimmer states, "We are very proud of what Carolina Rebellion represented, so we understand that our decision to replace it was confusing to people. It took more time than we had hoped to make the final decision and then work out all of the details. Ultimately, we felt that there was so much more that we could accomplish in the right circumstances. The creation of the 'Epicenter of rock n' roll' in the heart of North Carolina gives us the ability to expand on the festival experience with enhanced camping amenities, nighttime entertainment with no curfew, and expanded food and beverage offerings, all highlighted by a massive music lineup covering the spectrum of rock, metal and alternative rock music. There's always a next level to strive for – and after 8 great years of Carolina Rebellion, Epicenter is that next level."
Danny Wimmer Presents CEO Danny Hayes adds, "In a project being led by the new owners of the Rockingham Speedway (the Rock), together with Richmond County, Rockingham Dragway and the other local land owners, we are working to develop a first class destination festival site. We are grateful to the Rock's Dan Lovenheim and Richmond County Manager Bryan Land for spearheading this move and look forward to unveiling the lineup. Trust me, it's worth the wait."
The lineup announcement will be coming soon, set to be revealed on Monday, Dec. 10 at 9AM ET. General admission, VIP tickets and hotel and camping packages will all go on sale Friday, Dec. 14 at 12N ET. Stay up to date on all Epicenter happenings via the festival's website, Facebook, Twitter and Instagram sites.
2019's Most Anticipated Hard Rock + Metal Albums