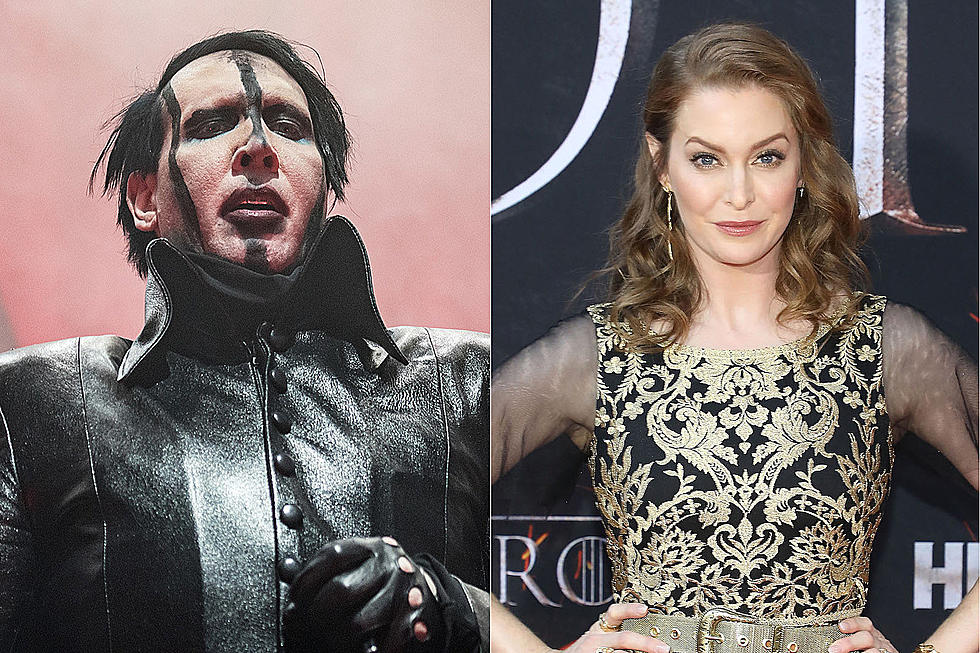 Esme Bianco + Marilyn Manson Reach Settlement in Sexual Assault Lawsuit
Kevin RC Wilson, Loudwire / Taylor Hill, Getty Images
Nearly two years after actress Esmè Bianco first went public with accusations of physical and sexual abuse by musician Marilyn Manson (real name Brian Warner) and later followed it up with a lawsuit, the two parties have reached an out of court settlement.
Content warning: This article discusses details of domestic violence, abuse and sexual assault.
In late April of 2021, Bianco (perhaps best known for her role as Ros on the hit TV series Game of Thrones) sued Manson, alleging rape and other instances of sexual battery. She's one of several women who have come forward with similar allegations against the musician over the last two years, including actress Evan Rachel Wood, who was the first to go public with such claims.
Most recently, prior to Bianco and Manson reaching a settlement, a California judge dismissed model Ashley Morgan Smithline's lawsuit against Manson over claims of sexual assault, human trafficking and unlawful imprisonment after the plaintiff failed to hire a new attorney within the 90-day window established by the court.
Now, lawyers for both Bianco and Manson have confirmed with Rolling Stone that a mutual agreement has been reached.
"Ms. Bianco has agreed to resolve her claims against Brian Warner and Marilyn Manson Records, Inc. in order to move on with her life and career," Jay Ellwanger, Bianco's lawyer says.
Howard King, who represents Manson, states, "Ms. Bianco has agreed to resolve her claims against Brian Warner and Marilyn Manson Records, Inc."
This news come roughly a year and a half after Manson initially sought dismissal of Bianco's case. In March of last year, Manson's team also filed a countersuit against actress Wood and her partner, Illma Gore, for fraud, conspiracy and defamation.
View a timeline of the allegations of abuse against Manson, as well as his team's responses (statements, countersuits) below.
If you or someone you know has been sexually assaulted, resources are available for help. Visit the RAINN website (Rape, Abuse, and Incest National Network) or dial 800-656-HOPE (800-656-4673).
Timeline of Abuse Allegations Against Marilyn Manson
After actress Evan Rachel Wood first publicly accused Marilyn Manson of abuse in February 2021, similar allegations by others against the musician also surfaced. Below is a timeline of those accusations, beginning with Wood's 2018 testimony that disclosed her alleged abuse but had yet to name an abuser. Manson denied all the allegations. Several accusers subsequently sued him; he sued Wood for fraud and conspiracy in March 2022.