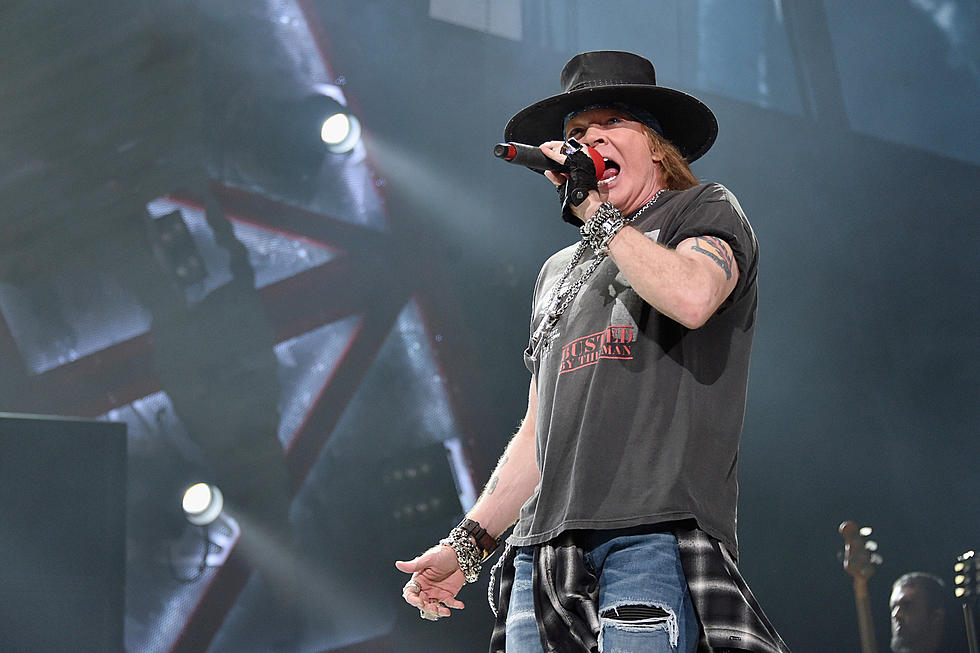 Guns N' Roses Summer 2017 Tour Made $53 Million
Mike Coppola, Getty Images
Guns N' Roses reunion tour was bound to bring in a whole lot of money, but according to a recent report, it brought in a lot more than many may have expected. According to Billboard Boxscore, the grosses from Guns N' Roses 2017 North American "Not in This Lifetime" tour leg have now been totaled at $53 million.
If that wasn't crazy enough, the new touring gross added to their previous sales have set the "Not in This Lifetime" tour beyond the $300 million mark since its April 2016 launch. Not to mention, Pollstar reported earlier in the year that the tour was the most popular and highest grossing global tour of 2017 across the board.
Looking at the box score closely shows just how well the tour has been doing from a date-to-date basis. Their highest grossing show was their July 30 concert in Minneapolis, Minn. The tour featured support from Deftones, and surpassed over $5.5 million in sales for just one show alone, bringing in an attendance of 48,740. Other high grossing dates included one in Edmonton, Alberta which brought in 4.7 million and featured support from Our Lady Peace.
At the Edmonton show, Guns N' Roses covered a James Brown classic, 'I Got You (I Feel Good)' as well as another song from Glen Campell. The tour isn't stopping anytime soon, with the band set to perform in Newark, N.J. on Oct. 12, and play two nights at New York City's Madison Square Garden. By the end of the year, who knows what the total gross will be at for the tour.
Watch Our Exclusive Documentary on Guns N' Roses 'Appetite for Destruction'
Where Does Guns N' Roses Rank Among the Top 50 Hard Rock + Metal Live Acts of All Time?
10 Most Destructive Guns N' Roses Moments
Loudwire Music Awards Tickets Available Now!