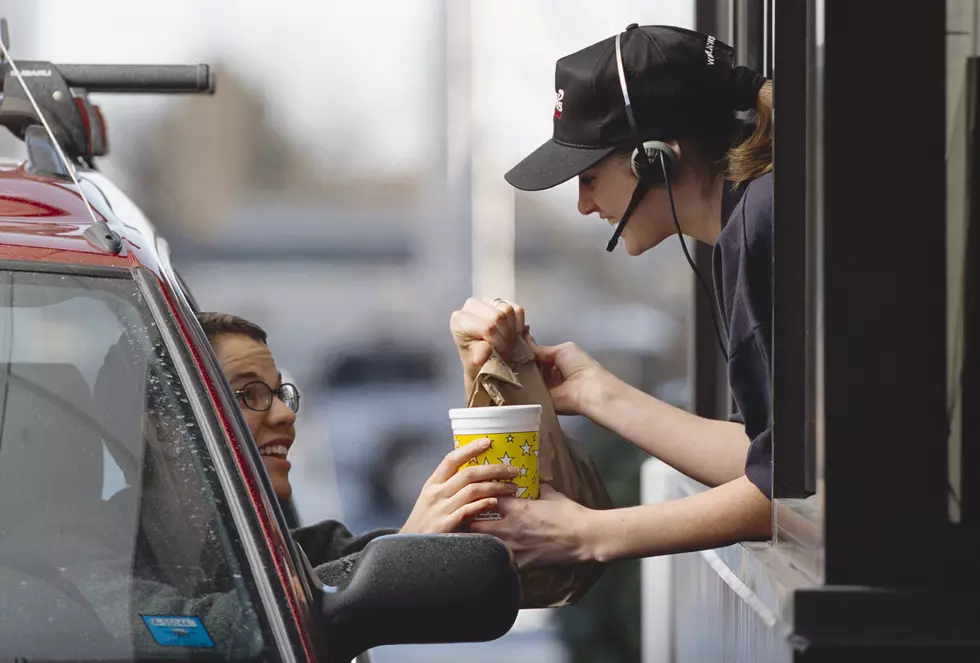 How Many Restaurants Are Still In Pandemic Mode?
Photodisc
It's been a little over a year since most eateries closed their dining rooms to patrons in an attempt to halt the coronavirus pandemic in its tracks, but most have reopened regular dining by now in 2021. I say "most" because there are a handful of food joints still not allowing guests into their dining rooms to enjoy a bite... but which ones are they?
They only reason I ask is this... I was ordering my weekly Chik Fil A lunch in the app since I was up on Cache Road around lunchtime yesterday, and I noticed something new on the pickup options for my takeaway meal. An option to pick my order up at the counter.
Does this mean Chik Fil A has reopened their inside business, or maybe they'll be reopening soon? I sure hope so. Odds are, since it happened during the pandemic, you haven't been inside the new CFA. It's spectacular inside, way more room than the previous store offered, and it's all still bright, shiny, and new. On that particular question, I don't have an answer for you whether they're open or opening back up soon, but it made me think about which restaurants are still closed to dining in.
Now, I haven't been to every restaurant in town or even every side of town for that part over the last year. I pretty much live my life the same as I always did. Get up, go to work, go home, play in the garage. If I'm feeling too lazy to cook, I'll swing by somewhere and get it to go and eat it at my workbench. But, the more I think about it, I've seen people eating inside at most eateries now for a few weeks or months. Whataburger, Taco Bell, Freddie's, Chili's, the other Chili's, Texas Roadhouse, etc... It almost seems like McDonald's is the last holdout, and seeing as they had released an idea that they'd never allow inside dining again going forward, it has everyone wondering if they'll really stick to that. All the same, as we watch the crews update and rebuild the McD's on Lee & 11th Street, there seems to be ample room for inside dining still in the design.
Perhaps we just won't know until we do.
LOOK: Here are the 50 best beach towns in America
Every beach town has its share of pluses and minuses, which got us thinking about what makes a beach town the best one to live in. To find out,
Stacker
consulted
data from WalletHub
, released June 17, 2020, that compares U.S. beach towns. Ratings are based on six categories: affordability, weather, safety, economy, education and health, and quality of life. The cities ranged in population from 10,000 to 150,000, but they had to have at least one local beach listed on TripAdvisor. Read the
full methodology here
. From those rankings, we selected the top 50. Readers who live in California and Florida will be unsurprised to learn that many of towns featured here are in one of those two states.
Keep reading to see if your favorite beach town made the cut.