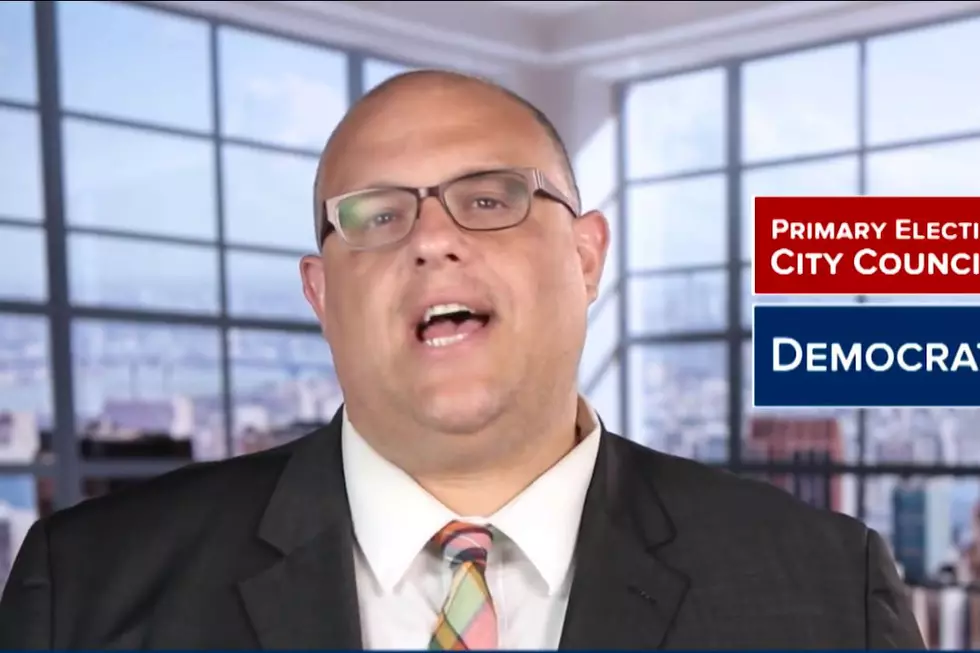 Justin Brannan, Guitarist of Indecision + Most Precious Blood, Elected to New York City Council
YouTube
In a crazy day for extreme music politicians taking office, Indecision and Most Precious Blood guitarist Justin Brannan has been elected to New York City Council. He ran for the Democratic Party, and took 51 percent of the vote against his opponent John Quaglione in the GOP.
Brannan grew up in the New York hardcore scene, co-founding Indecision, and after the band's dissolution would go on to form Most Precious Blood. Politics have always been at the forefront of his music, advocating themes of straight edge, veganism and supporting animal rights.
He attributed the hardcore scene's DIY attitude to his approach into politics. As the Huffington Post says, "Government represents an opportunity to continue in this hardcore tradition. He finds himself in a world where many people feel that they don't have the same opportunities as others and don't have a government that looks out for them or their interests."
"I think if you would have told me back when I was onstage at CBGBs that I would run for political office, I would have cracked up," Brannan says. "But believe it or not, I've met a lot of people who got involved with policy or politics who were also from the hardcore and punk scene. If you were one of these teenagers that was looking to change the world, if you continued following your heart, then, this is one of the places that you'd end up – advocacy, policy, non-profit."
Brannan isn't the only person from an extreme music background taking a place in office. Danica Roem was elected to the Virginia House of Delegates last night, becoming the first openly transgender state official in American History. She has her roots in metal too, fronting the band Cab Ride Home who describe themselves as "drunken thrash metal."
Congratulations to Brennan for becoming a New York City Council member!
10 Bands Who Told Politicians to Stop Using Their Music