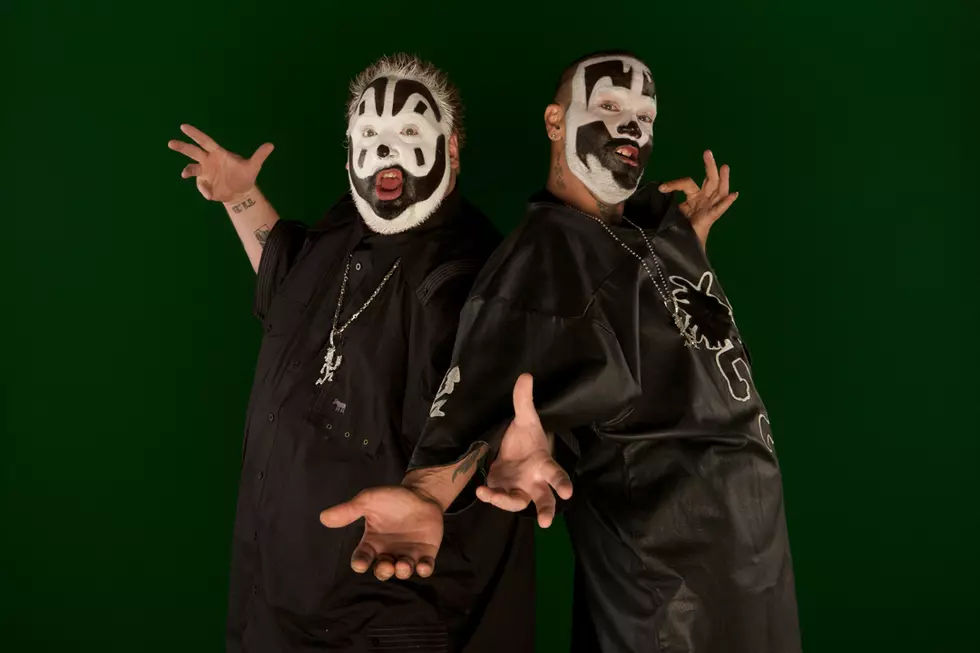 Limp Bizkit Turntablist Calls Out Insane Clown Posse's Shaggy 2 Dope: 'F–Kin' Dick'
Psychopathic Records
Limp Bizkit turntablist DJ Lethal has put Insane Clown Posse's Shaggy 2 Dope on blast after he attempted to dropkick Fred Durst onstage during the band's set at Rock Allegiance in Camden, New Jersey, this past weekend. Lethal went live in a since-removed Instagram video where he was attempting to track down Shaggy, wanting to settle things in a seemingly aggressive manner. "Fuckin' dick," he says at one point. "Dick move. Like, who does that?"
He also revealed in the clip that the ICP member was handcuffed after the incident took place, but Durst "Let him go," which insinuates that there are no charges being pressed. Watch the video in the YouTube report below.
Additionally, Lethal went off on Shaggy in a since-deleted Instagram post in which he called him a "bitch ass clout chaser," among other things. The PRP managed to grab screenshots of the post before it was removed, which you can see below.
Additionally, a video has surfaced on Facebook of Shaggy backstage before he attempted to dropkick Durst, which proves that he at least slightly planned the action in advance.
60 Infamous Rock Star Mugshots