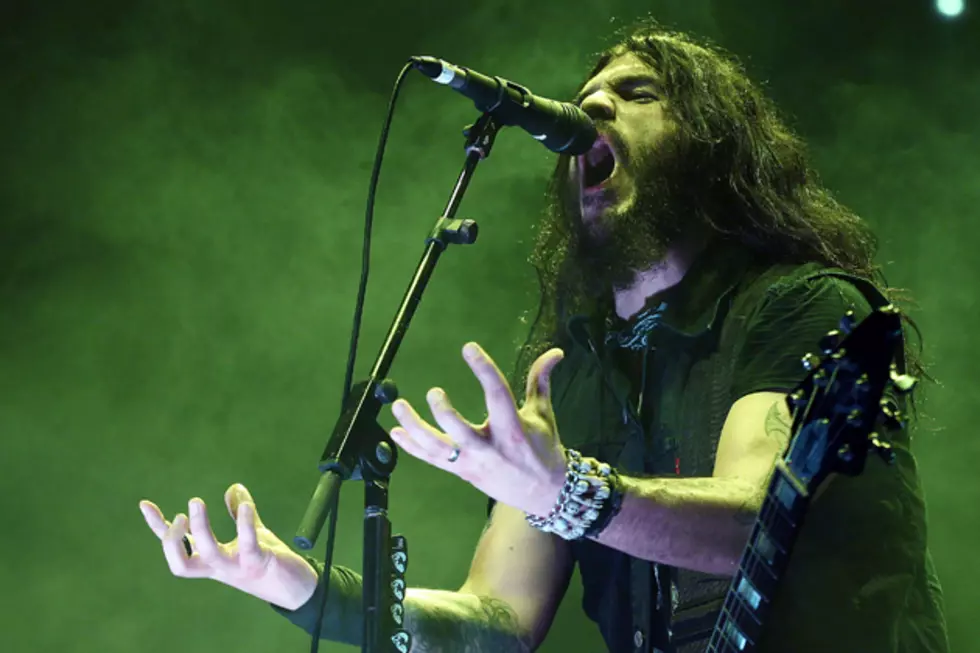 Machine Head Seeking to Dismiss Former Bassist Adam Duce's Lawsuit
Mark Metcalfe, Getty Images
Machine Head are seeking to end the legal mudslinging that has surrounded the band since former bassist Adam Duce brought a lawsuit against them. The suit made claims of copyright infringement, breach of partnership and mismanagement of funds, among other things.
It's a mess but the Bay Area band is hoping to be done with this issue and seeks to dismiss the suit for very specific reasons. The complicated situation is detailed via Courthouse News at this location. There's a lot of legal jargon, but the gist of the band's request to dismiss the suit is due to the fact that the ex-bassist "has failed to state a claim for federal trademark infringement."
Another bone of contention is the fact that Duce named both his replacement Jared MacEachern and the band's new label Nuclear Blast as co-defendants in the suit, even though neither have anything to do with his exit from the band and the corporation-related elements of the case.
Duce brought his suit against the band in January of this year. He was fired from the band in February of 2013 -- with outspoken frontman Robb Flynn essentially intimating that the firing was just a formality, since Duce had pretty much quit the band (in spirit, at least), a decade prior, due to his actions and attitude.
Duce was fired months before the band moved on from its long relationship with Roadrunner and signed to Nuclear Blast America. The band also held tryouts for the bass vacancy, hiring MacEachern before hitting the road on a summer tour.
Since Duce was dismissed in February and a new bassist wasn't found until June and a new deal not signed until October, it would appear that neither the label or the new bassist were involved or complicit in these matters, something the band's lawyer points out.
We'll keep you posted about how this metal divorce plays out.