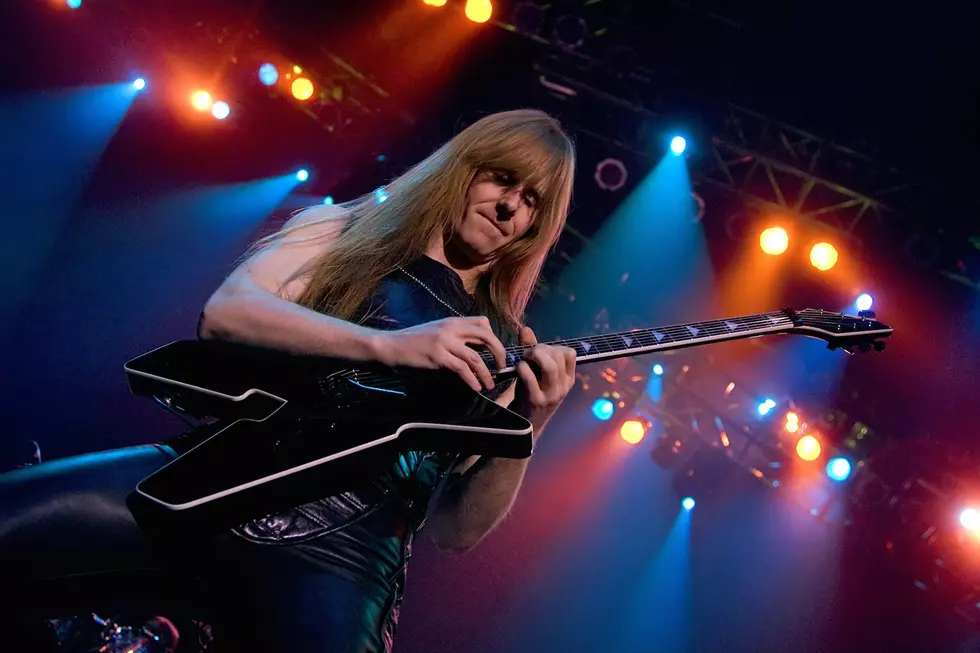 Manowar Guitarist Karl Logan Arrested For Possession of Child Pornography
ullstein bild, Getty Images
The Mecklenburg County Sheriff's Office has reports that Karl Logan, longtime guitarist for power metal icons Manowar, was arrested on possession of child pornography charges in Charlotte, N.C. on Aug. 9 earlier this year.
The arrest record indicates that Logan, 53, faces six felony counts of third-degree sexual exploitation of a minor. "A person commits the offense of third-degree sexual exploitation of a minor if, knowing the character or content of the material, he possesses material that contains a visual representation of a minor engaging in sexual activity," states N.C. General Statute §14-190.17A.
Bail was set at $35,000, which was posted since the time of the arrest.
Logan joined Manowar in 1994, replacing David Shankle, who had been with the group since 1989. Logan's debut album with the band came in 1996 with the release of Louder Than Hell and he has been featured on every album since, totaling four studio records not including two re-recorded albums from before Logan's tenure began.
In May 2016, Manowar announced their farewell tour, "The Final Battle." Their next show is scheduled for Feb. 25 in Tel Aviv, Israel and there's no word as of yet as to how or if Logan's arrest will impact the touring lineup. Head here to see a list of Manowar's upcoming shows.
60 Infamous Rock Star Mugshots
See Manowar in the 10 Greatest Metal Songs About Metal