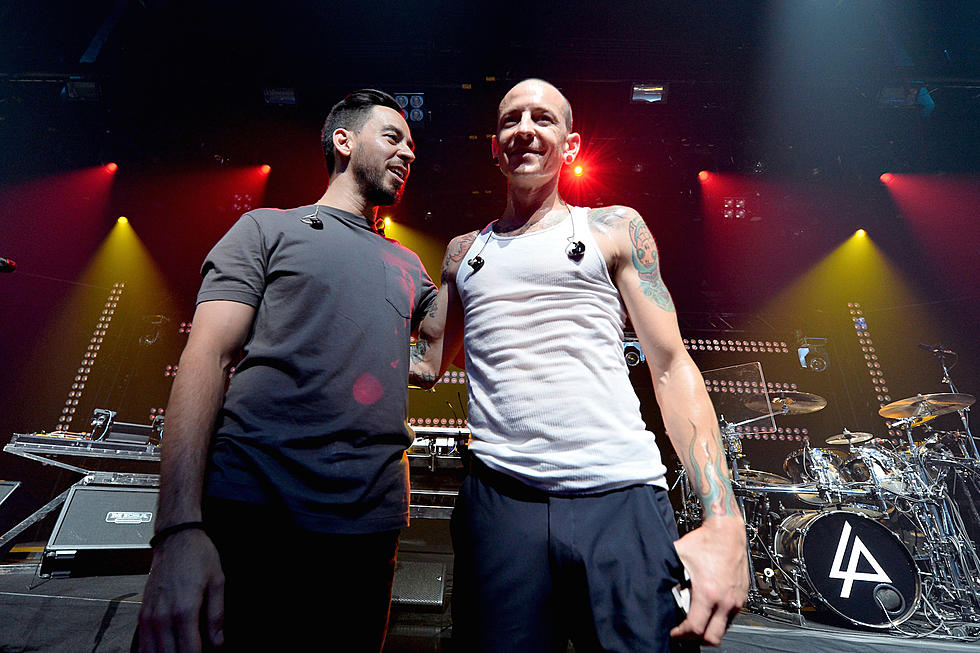 Mike Shinoda Reveals Rick Rubin Encouraged Linkin Park's Upcoming Chester Bennington Tribute Concert
Getty Images for Clear Channel
Linkin Park have recently announced their tribute to fallen singer Chester Bennington, due to take place at the end of this October. Speaking to KROQ (transcription via Alternative Nation) in his first public appearance since Bennington's death, Mike Shinoda spoke about how the concert game together, and how producer Rick Rubin was influential on their decision to play the show.
"I'd gone to Rick Rubin as kind of a source of guidance," says Shinoda. "And he said, 'I know you guys know this, and I know it's obvious because I know you're looking at social media and stuff, I think you guys need to get onstage. I think that's going to be the thing that will feel good. It will be super super hard.'"
"We haven't gone out together in public, we haven't played or gone onstage. He said, 'The fans want to see you, but most importantly not because they want to see a show, but because there's a cathartic experience that needs to happen. I think it'll inform what you guys are doing.' I thought it over, and I know that for some of the guys in the band, getting onstage is more scary than other guys in the band. But I will say that for all of us, it's definitely the thing we want to do."
Shinoda added, "It feels like the right way to celebrate Chester. The real meat and potatoes of the whole thing is we decided to have a show in LA, it's going to be October 27th at the Hollywood Bowl. We're inviting some other friends, that list of guests is still coming together, it hasn't been announced yet, that's more to come on that part. We are going to be playing the Hollywood Bowl on October 27th."
Rick Rubin is one of rock music's most influential producers, being responsible for producing Linkin Park's Minutes to Midnight and Living Things, as well as iconic records from Slayer, System of a Down and Beastie Boys.
Pre-sale tickets for the show start today, Sept. 19, with the general public on-sale set for this Friday (Sept. 22). Visit Linkin Park's website for more ticketing details.
In other Linkin Park news, the band has released a brand new video for their song "One More Light." The clip was directed by the band's Joe Hahn along with their longtime videographer Mark Fiore and it serves as a touching and beautiful tribute to Bennington.
Rockers We've Lost in 2017
10 Unforgettable Chester Bennington Moments
Loudwire Music Awards Tickets Available Now!