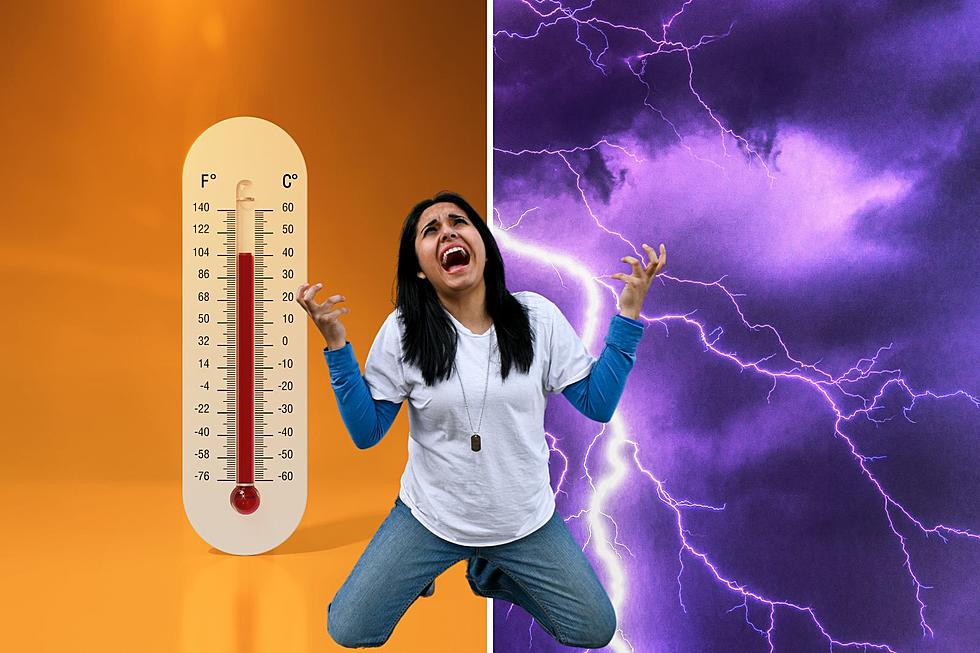 Oklahomans Will Experience Extreme Heat and Severe Storms This Week
Canva
I don't think there's been a week this June where Oklahoma hasn't had some crazy weather in the forecast. Last week and this past weekend were one for the books, for sure. And after all that, Oklahomans will have to brace themselves for extreme heat and another round of severe storms.
According to the National Weather Service in Norman, Oklahoma will begin to experience triple digits this week starting today (Monday, June 19), especially in southern Oklahoma and north Texas. The high for Lawton today is 107 degrees while Wichita Falls, Texas, could see 111 degrees. It's definitely starting to look and feel like summer in Oklahoma.
Tuesday, June 20 is already under a heat advisory.
Today's heat advisory will extend into Tuesday, so you'll definitely want to limit your outdoor activities these next two days. We'll be out of the heat advisory by Wednesday, but that's when we could see another round of severe storms. Will Oklahoma ever catch a break? It doesn't look like it.
Slight cool down won't las long.
But it looks like Oklahoma's slight cool down this week - temperatures in the 90s - won't last long. As we move into the weekend, we'll be back into the 100s.
If you do have to be out in the heat, make sure you're being safe! Stay hydrated, wear sunscreen and limit your time outdoors. Also, DO NOT leave any children or pets in your car during a heat wave - this is EXTREMELY DANGEROUS.
The Ten Most Tornado-Prone Counties in America
When it comes to the topic of tornadoes, Oklahoma is universally known around the world for producing some of the biggest, including the last F6 ever measured... but it'd probably surprise most Okies that the Sooner State doesn't even crack the top five of the most tornado-prone counties in America.
Oklahoma's Best 4th of July Celebrations
There's nothing like celebrating America's independence in the heartland, and Oklahoma practically overflows with patriotism across the state. While most towns have their own celebrations, some are larger than others. Since it would be hard to catch all of them in one day, they're spread out a bit over two and a half weeks, pick one or more and let your American flag fly.