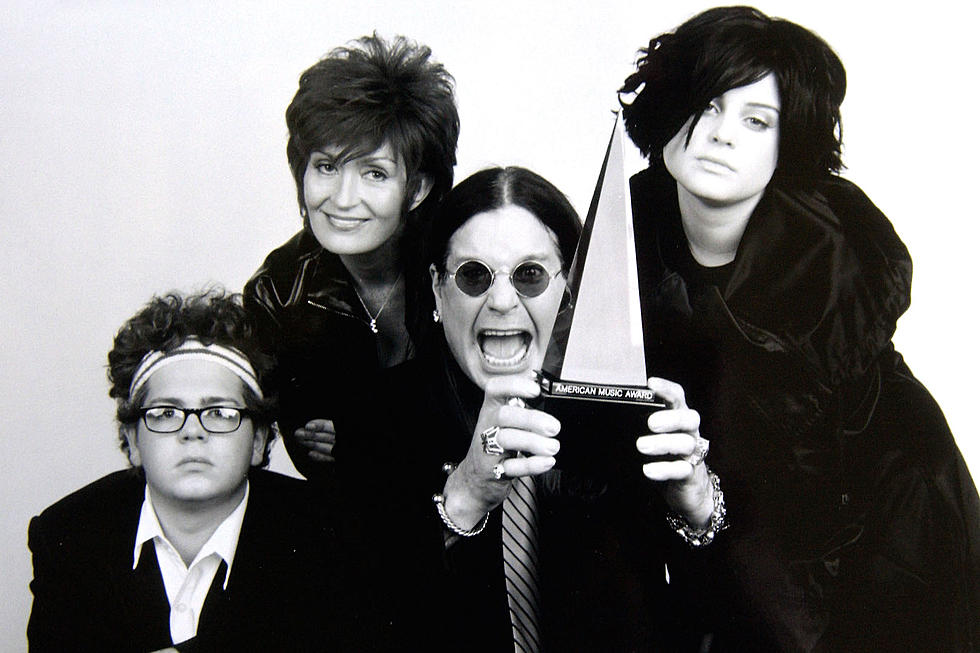 Ozzy Osbourne Hated Doing 'The Osbournes'
Getty Images
Ozzy Osbourne is featured the cover of the latest issue of Metal Hammer magazine. The iconic singer sat down for an interview for the issue and opened up about his time filming The Osbournes and how it made him "fall apart emotionally."
The Osbournes debuted on MTV back in 2002 and lasted four seasons until it ended in 2005. The award-winning show turned the singer and his family into household names and the most unlikely reality stars. However, the success of the show and all the attention that came with it put a strain on him and his family. Ozzy tells Metal Hammer, "All I can say to you is this: number one, if someone offers you a shitload of dough to be on television, you'd have to be a mug to turn it down." He adds, "I thought it was gonna be a piece of cake, but you have a camera crew living in your house for three years and see how you feel at the end of it. You feel like a fucking laboratory rat."
Osbouarne continues, "It got to the point where I was falling apart emotionally, because you can't fucking relax. It doesn't matter where you go for a piss, you're paranoid there's a camera in there. But I'm not ashamed of it and it's a big hit. Would I do it again? It's now Kardashianville. The world's changed, man."
In the Metal Hammer interview, Ozzy also discusses his upcoming No More Tours 2 outing, his 50-year career and much more. The issue is at newsstands now.
As we previously reported, the Prince of Darkness was forced to postpone the first four dates of his European tour after coming down with the flu. The announcement was made by Judas Priest, who are set to open for Ozzy on the outing, which was scheduled to kick off tomorrow (Jan. 30) in Dublin, Ireland. The Dublin, Nottingham, Manchester and Newcastle shows will be rescheduled at a later date.
Where Does Ozzy Rank Among the Top 66 Hard Rock + Metal Frontmen of All Time?