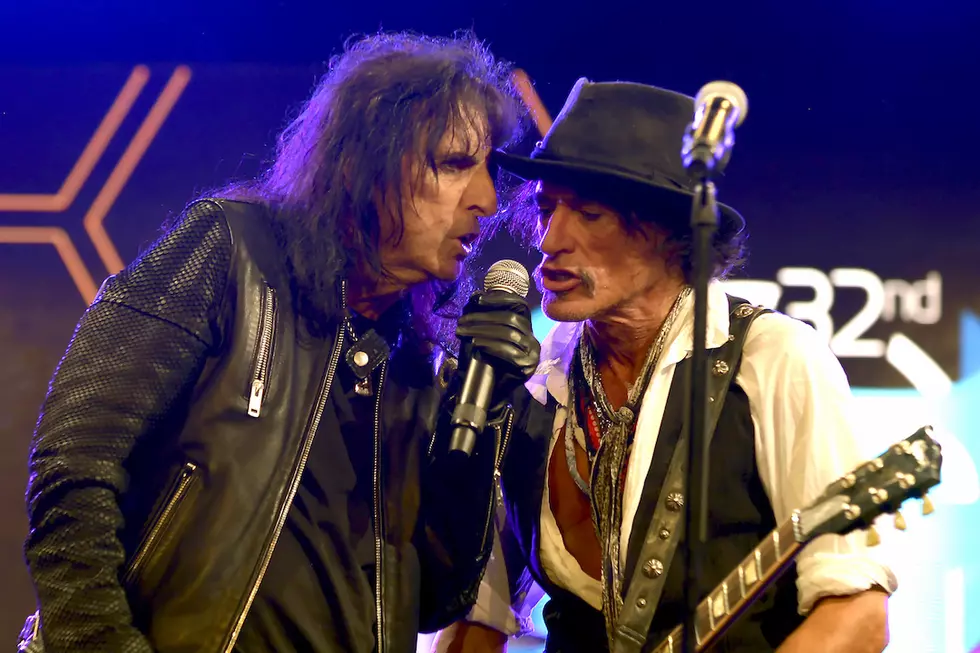 Photo Gallery: NAMM 2017 Artist Appearances – Hollywood Vampires, Stone Sour + More
Joshua Lowe, Loudwire
Loudwire descended upon the 2017 NAMM Show in Anaheim, Calif., over the four-day period of Jan. 19-22, and a who's who of rockers were there to show off their new instruments and other equipment.
First off, if you've never been to NAMM, it's quite the experience. Multiple floors with thousands of booths of every imaginable instrument brand and other companies displaying their latest creations. Throughout the convention, a number of well-known rockers appear for performances, meet & greets and autograph signings.
During the course of four days, we ran into Corey Taylor and the rest of the guys in Stone Sour, Mick Thomson of Slipknot, Brian 'Head' Welch of Korn, Devin Townsend, DJ Ashba of Sixx: A.M., Randy Blythe of Lamb of God and many more.
We also caught the NAMM TEC awards, where Aerosmith legend Joe Perry was honored with the prestigious Les Paul honor and his band the Hollywood Vampires, featuring Johnny Depp and Alice Cooper, performed.
Check out our exclusive photo gallery of the artist appearances at the 2017 NAMM Show above.
Watch Metal Allegiance Perform a Tribute to Fallen Heroes in Anaheim