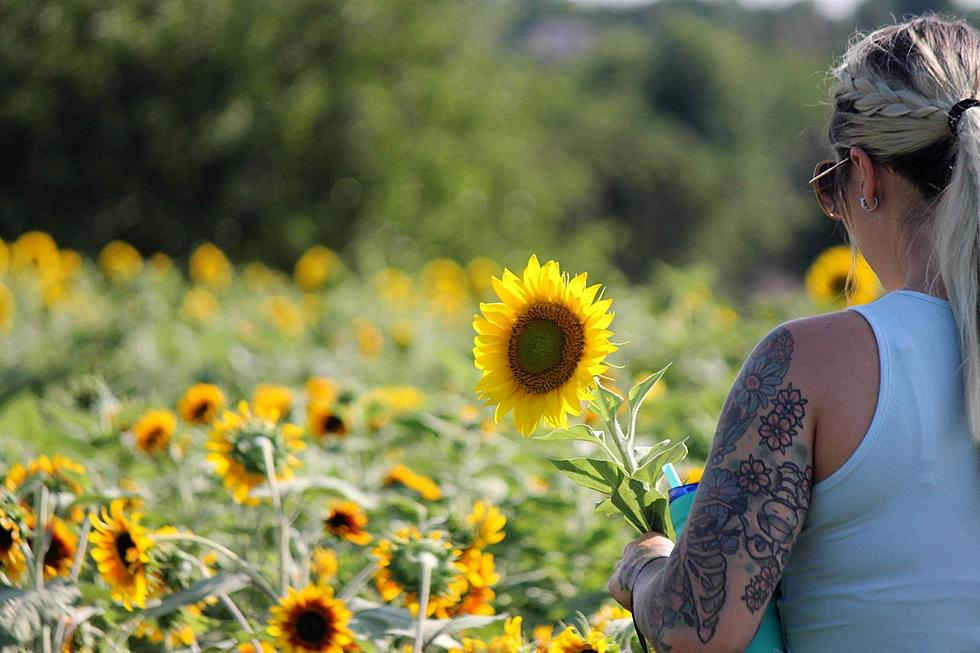 Pick Your Own Sunflowers At This Oklahoma Flower Farm
Oklahoma Tulips Facebook
All the flowers are a-bloom in Oklahoma! I'll admit, all this rain we've been getting has dampened some summer fun, but the flowers have definitely been soaking it all in. And you can too by picking your own sunflowers at Oklahoma Tulips, a flower farm located in Harrah, Oklahoma.
In the spring time, Oklahoma Tulips has fields and fields full of tulips for Oklahomans to pick! But during the summertime, they swap out the tulips for sunflowers, zinnias and wildflowers. The flower farm opened for the summer on July 4. We've got another rainy day ahead of us, so be sure to check the Oklahoma Tulips Facebook page for updates if you're planning on venturing to Harrah, Oklahoma.
Oklahoma Tulips will have activities for the whole family this summer!
There will be more than just flower picking at Oklahoma Tulips this summer! The flower farm will have loads of outdoor games, including corn hole, ladder ball, tic tac toe and ring toss. And some days they will have Mr. Tony's Shaved Ice on the farm! This sounds like the perfect day date for summer, or a fun outing for the family.
Be sure to bring your own flower picking gear!
If you're planning on making a trip to Oklahoma Tulips to pick some sunflowers this summer, be sure to bring your own gear! Oklahoma Tulips encourages visitors to being their own gloves, cutters and containers. They will provide water and preservatives to keep your flowers fresh while you pick! For details about days and times the flower farm will be open this summer, check out the Oklahoma Tulips Facebook page.
Top Oklahoma Wineries and Vineyards
Wineries and vineyards have been popping up all over Oklahoma over the last few years! Here are some that you should check out.
Oklahoma's Ten Best Fishing Lakes
If you know, you know. When it comes to fishing, not all lakes are equal. While you can fish and catch fish in just about every body of water in the Sooner State, there are only a handful of lakes Oklahoma anglers get serious about.
Here are the top fishing lakes in Oklahoma.