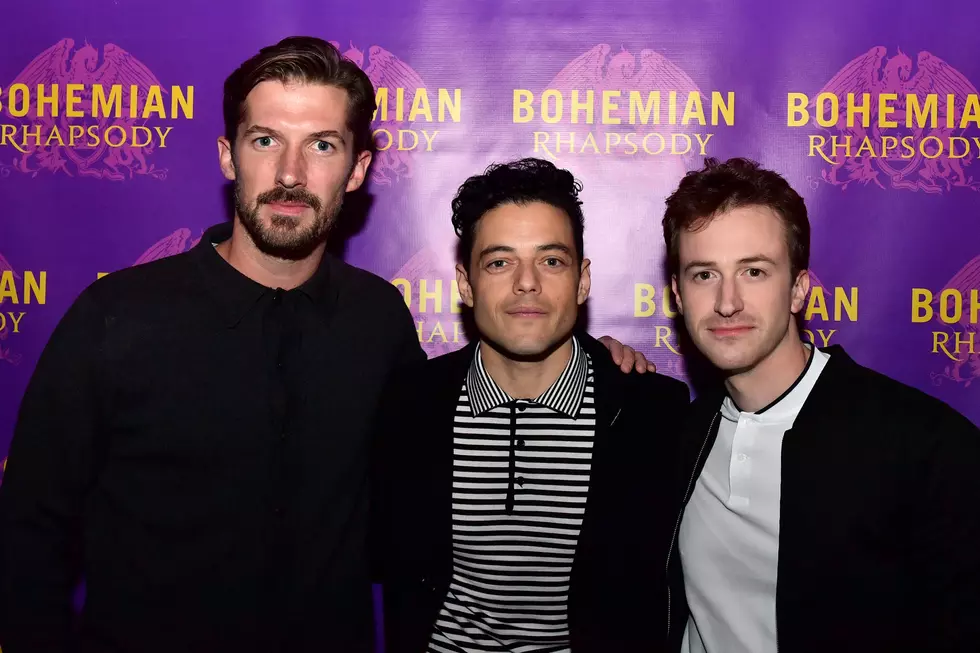 Queen Biopic 'Bohemian Rhapsody' Rocks Box Office, Full Recreated Live Aid Set to be Released
Paul Marotta, Getty Images
Bohemian Rhapsody, the much-hyped Queen biopic, topped the weekend box office taking in $50 million domestically. The film also did extraordinarily well overseas raking in over $72.5 million this weekend, according to Deadline, bringing its total haul to over $141.7 million thanks to an early opening in the U.K.
Actor Rami Malek has drawn raves for his portrayal of singer Freddie Mercury, who is at the center of the film's story. However, the movie itself has drawn some very critical reviews.
One of the highlights of the film is when Queen take the stage at Live Aid. The band played a six-song set at Live Aid in Wembley Arena back on July 13, 1985, revisiting some of their most popular tracks including "Bohemian Rhapsody," "Radio Ga Ga," "Crazy Little Thing Called Love" and the double hit of "We Will Rock You" and "We Are The Champions." The performance propelled the successful band to an iconic status. The Live Aid performance provides the film's rousing conclusion and proves to be one of the more visually stirring moments of the movie.
Gwilym Lee, who plays Brian May in the film told Collider Quick, "I think you only see three of the six songs that actually got played on that day. So, there is a version of that whole concert." Rami Malek, who portrays Freddie Mercury, interrupts saying, "But it's been cut… it's just been cut and we're going to get to see it soon." The full recreation of Queen's Live Aid set will be offered as a digital extra when the film is released on DVD and VOD.
The Bohemian Rhapsody soundtrack was released in advance of the film and can be purchased here.
See Where Freddie Mercury Ranks Among the 66 Best Hard Rock + Metal Frontmen
10 Unforgettable Freddie Mercury Moments: