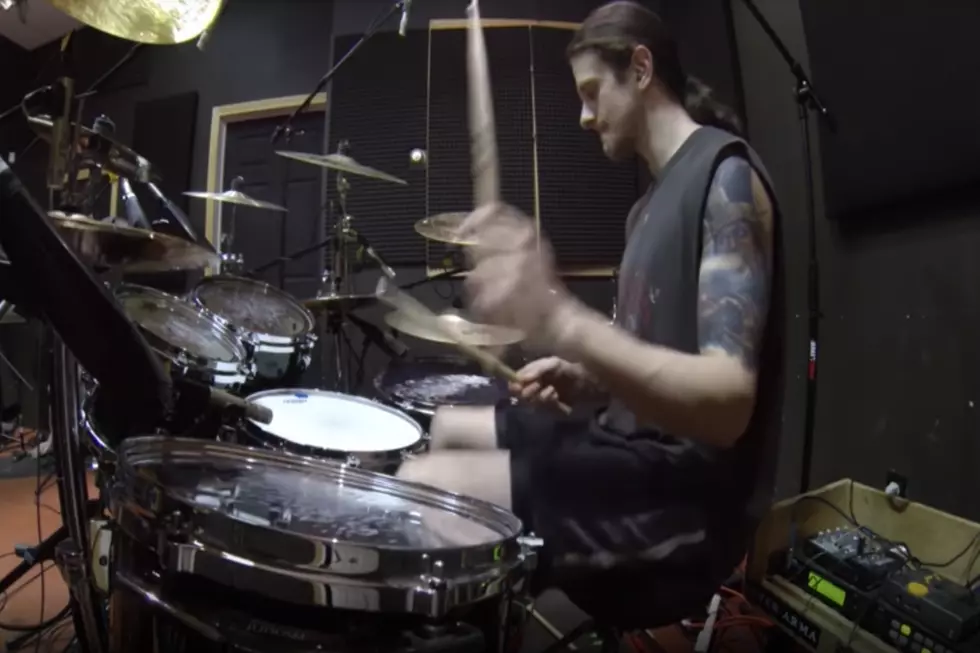 Former Revocation Drummer Wins $30,000 Settlement Over 2014 Arrest
Screengrab via YouTube
In 2014, drummer Phil Dubois-Coyne, formerly of Revocation, was arrested by Oklahoma City Police at a Mayhem Festival after party. Police claimed he was drunk and chanting "fuck" the police and "kill the police," after which he was detained and charged with public drunkenness, disorderly conduct, and resisting arrest. Three years later, Dubois-Coyne seems to have come out ahead, as he just accepted a $30,000 settlement from the police department after filing a lawsuit, NewsOK reports.
Two years after the incident, the 32-year-old drummer filed a lawsuit against the city and the three police officers who arrested him. Following his arrest, he was treated in a hospital for injuries and spent 12 hours in jail. He pleaded no contest last November in Oklahoma City Municipal Court to the public drunkenness charge, to which he paid a fine of $178. All other charges against him were dismissed back in 2015.
Dubois-Coyne's attorney argued that he was chanting "fuck the police" because he was singing along to Body Count's popular song "Cop Killer." Regardless of why he and his friend were yelling along to this, she argued that he was well-protected in his first amendment right to say those words without worry of arrest.
Dubois-Coyne argued in his lawsuit that he was resisting an unlawful arrest, and taken to the ground in a negligent and excessive manner. The Oklahoma City Council decided to make a settlement without admitting fault, rather than let it go to court.
10 Unintentionally Funny News Reports on Metal
Top 66 Hard Rock + Metal Drummers of All Time