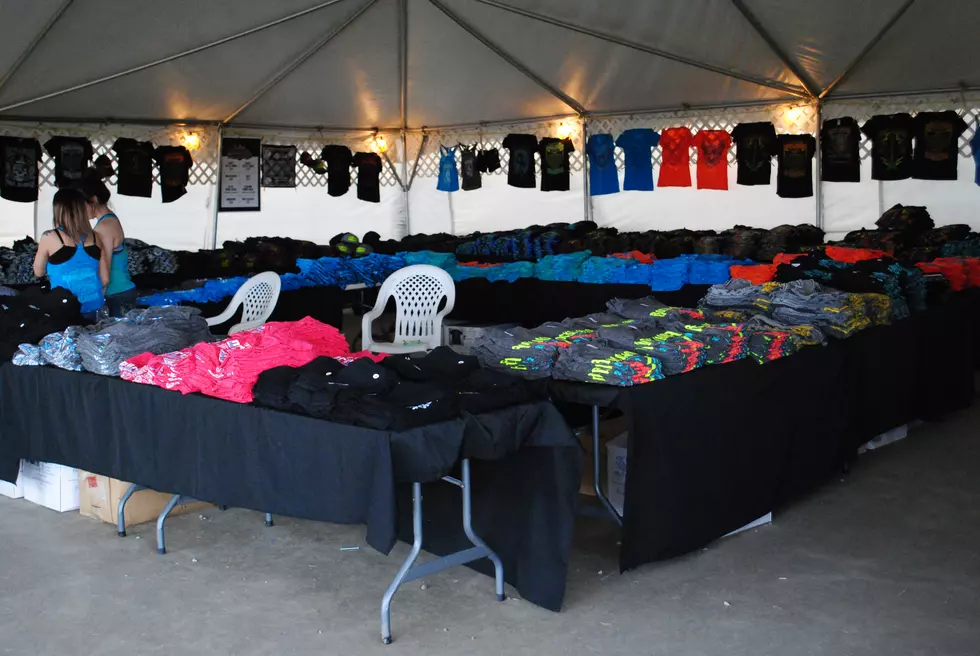 Rocklahoma 2016 Eats, Drinks and Merch!
TSM Lawton- Cyndi Brown
One of the coolest things about Rocklahoma is all the different eats, drinks, booths and merchandise that are on site for festival goers. Not only do we get 3 full days of ass kickin' live rock, but we also get 3 full days of incredible food, drinks, interactive booths and of course there's tons of festival merch.
Everything from hats, shirts, hoodies, mugs to shot glasses. Here a quick glance at some of the vendors and booths set up for the 10th annual Rocklahoma. It's gonna be one hell of Memorial Day a weekend!