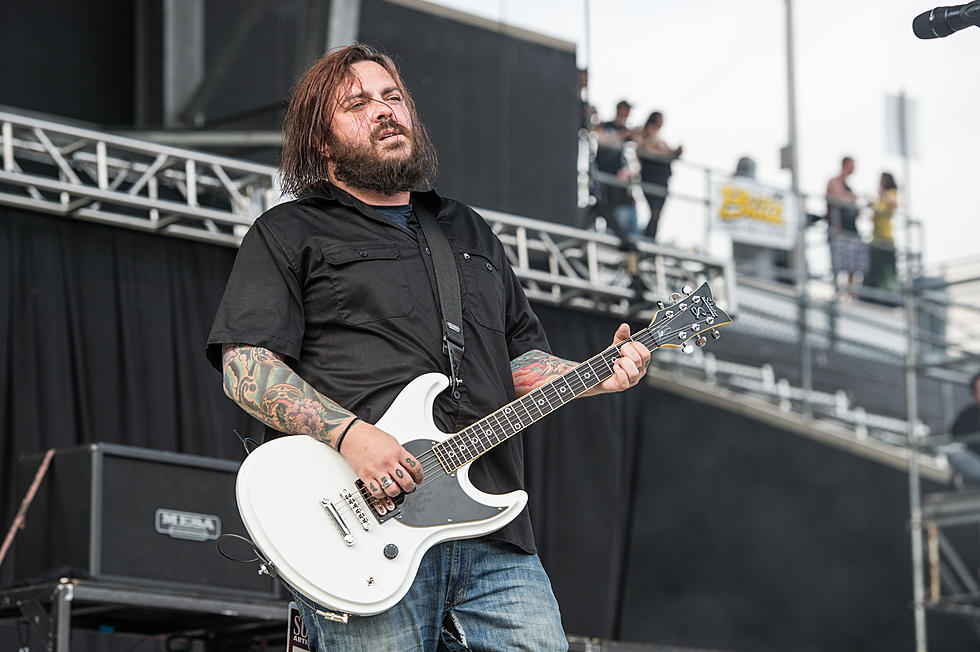 Seether Dedicate Rise Above Festival to Chester Bennington and Chris Cornell
Amy Harris for Loudwire
Musicians and fans alike everywhere are hurting in regards to the death of Linkin Park frontman Chester Bennington. In the next couple of weeks, we're going to be seeing a lot of tributes and support pouring out for the frontman, including this weekend. Seether will be dedicating their fifth annual Rise Above Festival at Bangor, Maine's Darling's Waterfront Pavilion to the memory of Chester Bennington and Chris Cornell.
In a statement, Seether frontman Shaun Morgan said, "Losing another great rock voice to suicide yesterday is absolutely tragic and heartbreaking. It's exactly why we are doing what we set out to do this weekend -- to build awareness for this mental disease. I started this festival as a tribute to anyone who has lost someone. If this festival does something to help one person reconsider the tragic choice of suicide, then it will be the greatest success of my career. We will honor the memories of Chester Bennington and Chris Cornell and dedicate this weekend to them."
From the beginning, Seether's Rise Above Festival has dedicated itself to fighting for suicide prevention, and supporting the SAVE (Suicide Awareness Voices of Education) organization. This year's lineup includes a lineup featuring Korn, Shinedown, Stone Sour, Skillet, Falling in Reverse, Theory of a Deadman, All That Remains and more.
Rockers of all stripes have been showing support in droves for the fallen singer. On social media platforms, we've seen a plethora of Bennington's friends and fellow musicians showing their support and sharing their stories of the singer. Last night, Korn and Stone Sour dedicated their performance to the late Linkin Park member.
10 Unforgettable Chester Bennington Moments
Rockers We've Lost in 2017