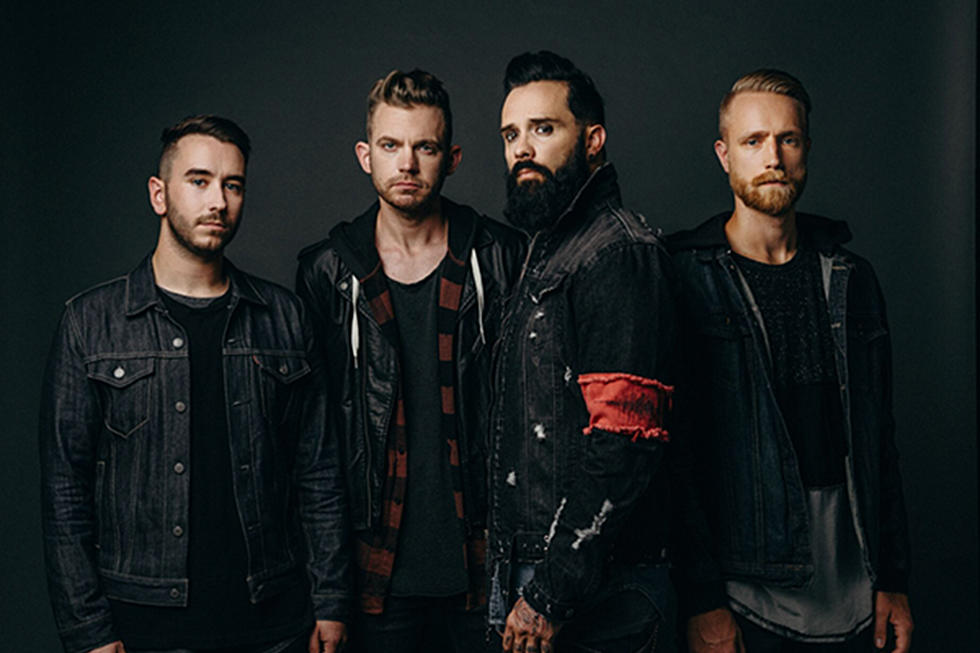 Skillet Vocalist Forms Metal Band Fight the Fury – Listen
Atlantic Records
Skillet frontman/bassist John Cooper has formed a new metal band called Fight the Fury. The band have released a teaser, which you can hear below, and it sounds like All Hope Is Gone-era Slipknot. They will drop an EP via Atlantic Records later this year. Additional details will be announced in the coming weeks.
"I am so pumped about the release of Fight the Fury!" expressed Cooper in a press statement. "This is a side of me and my music that I don't get to show very often. It takes me back to when I first heard metal and the reason I fell in love with music. It's raw and unfiltered and emotional."
He continued, "Fight the Fury is for all of the fans out there who like the heavy side of Skillet, but want a super heavy album. I hope they feel the emotion of the songs that we have put together because this project is for them."
The band will also be embarking on a Russian headlining tour. "I'm happy about that because Russian fans are some of the very best in the world," Cooper added. "I believe that Russia will embrace Fight the Fury and I look forward to performing! We will have many surprises for you!" You can check out a list of currently announced dates below.
Fight the Fury 2018 Tour Dates
Dec. 2 - Moscow, Russia @ Glavclub Green Concert
Dec. 3 - St. Petersburg, Russia @ Cosmonavt
Dec. 5 - Novosibirsk, Russia @ Podzemka
Dec. 6 - Tomsk, Russia @ Teatro
Dec. 8 - Kaliningrad, Russia @ Vagonka
Dec. 9 - Minsk, Russia @ Re:public
Dec. 11 - Kiev, Ukraine @ Atlas
See Skillet's Unleashed in the 20 Best Rock Albums of 2016
Skillet's John Cooper: Don't Tell Me Rock Is Dead