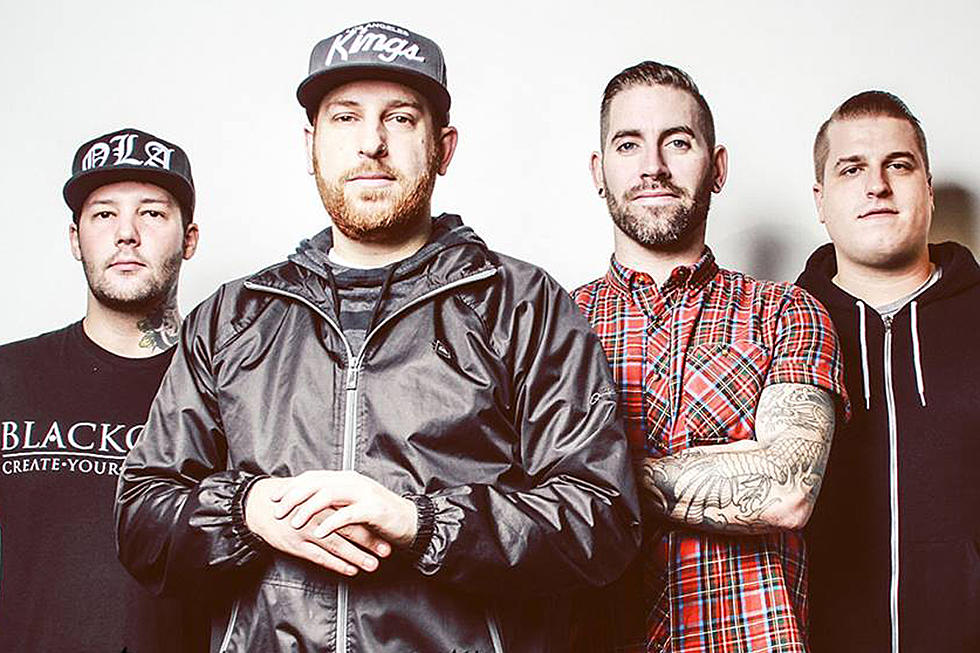 The Ghost Inside Singer Jonathan Vigil Recovering From Ankle Surgery
Facebook: The Ghost Inside
To call what happened to The Ghost Inside a tragedy would be an understatement. In 2015, the group suffered a devastating van crash that the band is still recovering from. Nearly two years after the original crash, the members still have to deal with the injuries suffered. Frontman Jonathan Vigil recently posted on Instagram to give an update on his status, revealing he just went through an ankle surgery.
The singer posted the following to Instagram:
"had surgery on my ankle yesterday. After lots of emotions and a huge internal struggle I decided that I needed to go through with it. I couldn't live every day being in constant pain anymore. I wanted to believe that my ankle would get better on its own despite what my doctors, friends and family were saying to me. The downside is huge loss of mobility but the upside is much less pain.

I won't lie to you guys or myself and say that getting my ankle fused doesn't completely scare me, because it does. Luckily for me though, my doctor is awesome and I woke up in the recovery room to a little note along with the X-ray taped onto my cast. I'm getting closer and closer to being back to what I love and where I belong. And that's on stage. Onwards and upwards"
It's not the only surgery a member of the band has undergone this year. Back in May, guitarist Zach Johnson had to deal with his twelfth overall surgery since the 2015 crash. It resulted after a surgery on his femur didn't take the way he or doctors intended it to, and had to have the bone fused as well as new plates.
The group had to miss this year's Warped Tour 2017 which they had set as a goal to make their onstage return. In a recent interview, Johnson maintained the band still intends to return onstage stronger than ever, and that they intend to play for the fans and themselves first and foremost. "Not to sound insensitive to Warped Tour, but I mean our first show needs to be about us — not a 30-minute set outside with 15 other bands playing at the same time," Johnson said. "It's gonna be a club show in Los Angeles so all of our friends and family can be there and we can really focus on playing a good show, first show back, cause it's gonna be something special."
Loudwire sends our best to the members of The Ghost Inside, with our wishes that they'll eventually be healthy enough to return to the stage.
Loudwire Music Awards Tickets Available Now!