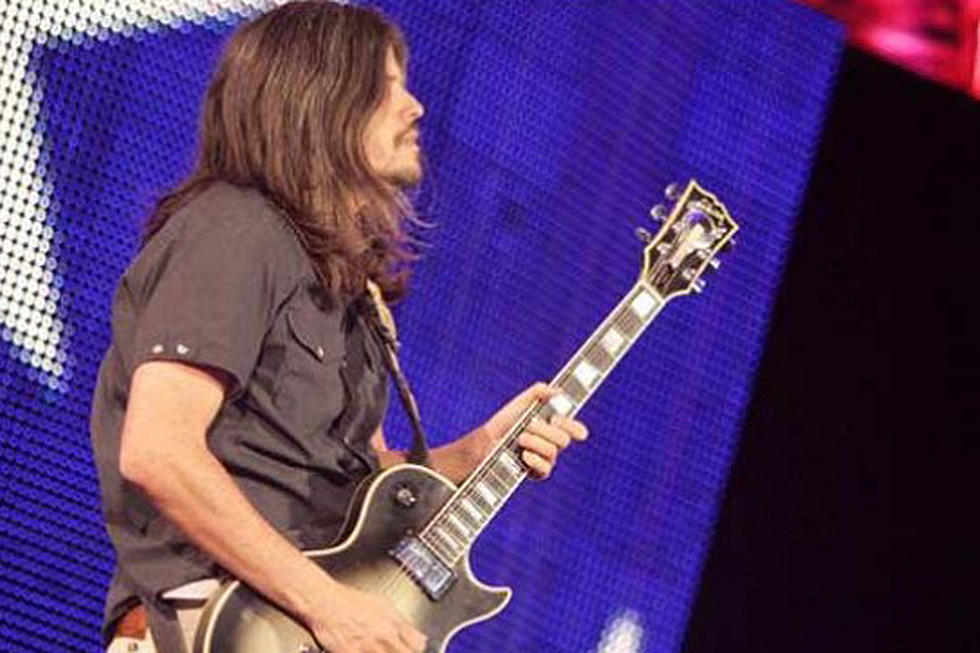 Tool Guitarist Adam Jones Teases What Could Be a New Song
WWE
Ahead of a slew of festival dates beginning this month for Tool, the band's guitarist, Adam Jones, has teased what could be part of a new song. Listen below. Is this sinuous guitar line the start of a previously unheard Tool tune?
It could be. "Getting ready for Sunday," Jones captioned the selfie-style clip, a nod to the band's spring 2019 start at this weekend's Welcome to Rockville festival. In the video, shared on Instagram Wednesday (May 1), the musician is seen shredding a travel guitar (with built-in speaker) adorned in American flag graphics while clamping down on what very well may be some serious new Tool vibes.
Perhaps this weekend will bring the live debut of a new Tool song. After all, the group recently changed the logo on their website after singer Maynard James Keenan offered a brutal April Fools' Day new song joke for fans.
After a wait of over ten years since the band's last studio album, 10,000 Days, it's all leading up to what listeners hope is the next Tool album, which Keenan most recently "ballpark" estimated at being finally released this summer.
See the band's upcoming North American tour dates below.
Tool Spring 2019 U.S. Tour Dates
May 5 - Jacksonville, Fla. @ Welcome to Rockville
May 7 - Birmingham, Ala. @ Legacy Arena at the BCC
May 8 - Louisville, Ky. @ KFC Yum! Center
May 10 - Hampton, Va. @ Hampton Coliseum
May 11 - Concord, N.C. @ Epicenter
May 13 - St. Louis, Mo. @ Enterprise Center
May 14 - Kansas City, Mo. @ Sprint Center
May 16 - Lincoln, Neb. @ Pinnacle Bank Arena
May 17 - Des Moines, Iowa @ Wells Faro Arena
May 19 - Chicago, Ill. @ Chicago Open Air
All Tool Songs Ranked