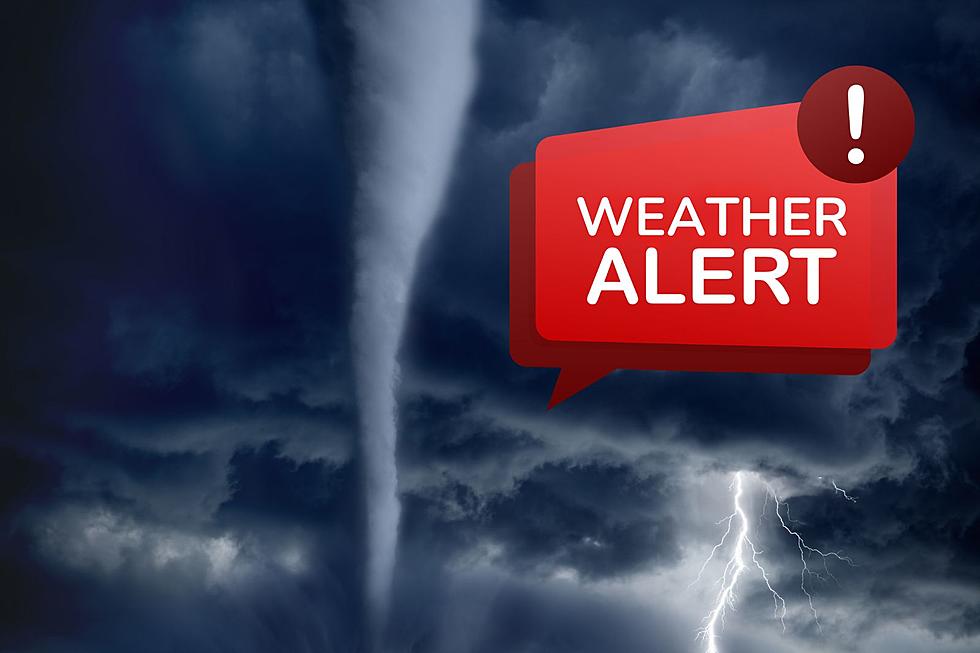 Tornadoes, Big Hail and High Winds All Headed to Oklahoma Today
Canva
Late yesterday afternoon, Oklahoma meteorologists started sounding the alarm for intense severe weather for today, Thursday, June 15. Tornadoes, big hail and high winds are all on the table today.
To be honest, it's staring to feel like May, as we often don't see this level of intensity in June. Tiktoker @wxwithpeyton, who is a meteorology student at Oklahoma University, did a great job of breaking down today's weather threats. In the video, she says, "today's setup is a very May-like setup, is very odd for this to happen in June. Could be some lasting effects as we approach El Nino for the rest of the year. However, I need you to take this threat very seriously."
Most of Oklahoma has a risk for tornadoes today.
According to the National Weather Service in Norman, today's severe weather will be "fast moving, yet high-end." This morning, they increased the moderate risk area, but the severe hazards have remained unchanged, which include hail, wind gusts and tornado potential.
As you can see, it's going to be a WILD weather day in Oklahoma. You MUST stay weather aware today. As a mom and a Nana, you can bet I'll be texting my loved ones to make sure they're watching the weather today.
Based on the timing of tonight's severe weather, we all should be able to get home from work before anything crazy happens. But we all know that weather has its own way keeping time.
BE WEATHER AWARE TODAY!
Now is the time to make sure your family knows your home's severe weather plan. Also, make sure you're following the National Weather Service in Norman on Facebook and Twitter for updates. Be safe, everyone!
Things You'll Need in Your Oklahoma Tornado Prep Kit
Even though the odds of your life being affected by a tornado are extremely thin, there's no harm in being prepared with basic necessities. Even if the storm misses your home you could still find yourself without power or water for days to weeks. Here's a quick rundown on the basics every home should have for tornado season in Oklahoma.
The Ten Most Tornado-Prone Counties in America
When it comes to the topic of tornadoes, Oklahoma is universally known around the world for producing some of the biggest, including the last F6 ever measured... but it'd probably surprise most Okies that the Sooner State doesn't even crack the top five of the most tornado-prone counties in America.