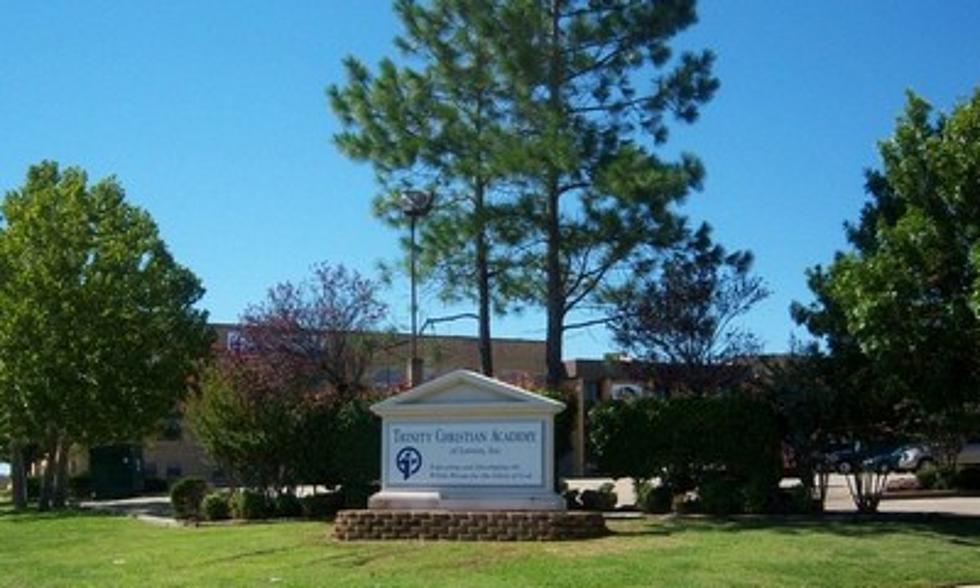 Trinity Christian Academy Celebrates 20 Year Anniversary in Lawton
TCA
Trinity Christian Academy, 902 SW A Avenue is celebrating 20 years of private Christian education in Lawton/Fort Sill.
In 1999, a small group of parents met together to pray and discuss the possibility of starting a new Christian school in Lawton.  They wanted a school that would be rooted in teaching God's Word while providing exciting and stimulating methods of teaching about His creation.
Since then, classes have expanded from 11 students to serving grades K3 through 8th Grade.
Trinity Christian Academy is planning a celebration this week, which serves double duty as a fundraising opportunity as well.  On Friday, October 8th, Trinity Christian Academy will celebrate with a dinner and a silent auction.  Purpose of the fundraising is to purchase new flooring for the school.
Tickets for the dinner and silent auction are children ages 3-12 for $5 each, Adults $10, and kids under 2 are free!
Educating our children is one of the highest callings that a person can have, and what better way to train the children up, than in the way of the Lord.  Plus, they are able to keep classroom sizes small for that individualized attention that the larger public schools just cannot provide.
What a wonderful way to help celebrate a milestone and help out a worthy cause all at the same time.  Make plans for dinner and stay for the silent auction.  Special thanks to all of the supporters and parents that have made the last 20 years possible, and who have helped plan and execute this celebration!
For more information, or to purchase your tickets, you can contact  the school office at 580-250-1900, or email tcaoflawton@sbcglobal.net.  You can also visit them on Facebook.
LOOK: The Most Famous Actor Born Every Year