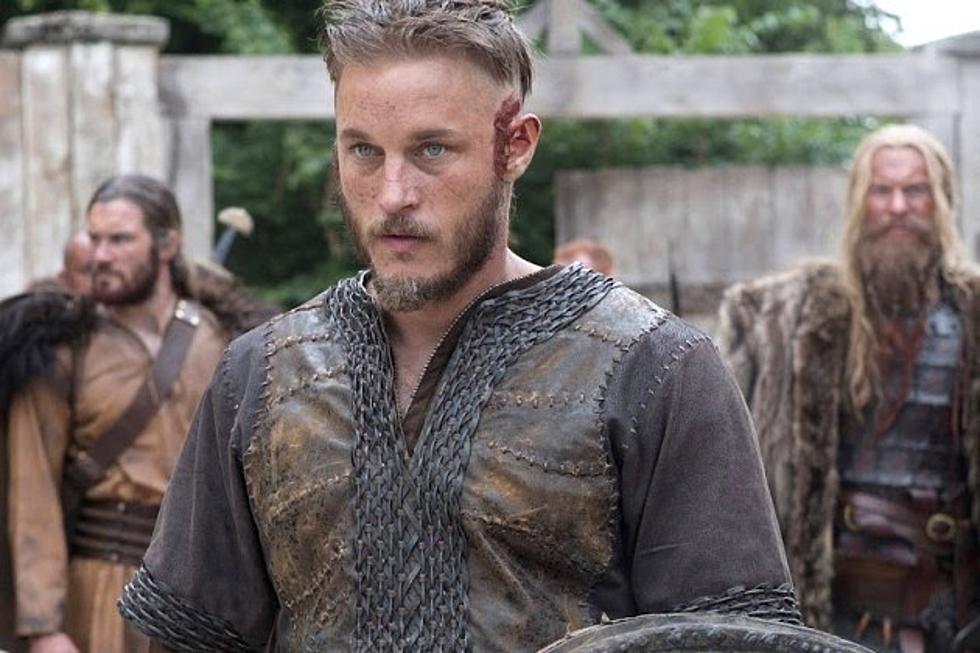 'Vikings' Season 2: History Renews for Additional Season
History
Well, we could have seen that coming. After airing five episodes of its nine-episode order, 'Vikings' has officially raided a second season pickup from the History channel. Having earned favorable reviews from critics and ratings strongly aided by History's 'The Bible' miniseries, it looks like Ragnar Lothbrok and his brood will return to raid another day. Get the latest details on 'Vikings' season 2 inside!
Five episodes into its first season, and 'Vikings' is a force to be reckoned with. History's first ongoing original drama has officially earned a pickup for season 2, to consist of 10 episodes airing in 2014.The acclaimed drama follows Viking hero Ragnar Lothbrok (Travis Fimmel) as he, his family and fellow warriors discover the European continent to the West and clash with the villainous Earl Haraldson (Gabriel Byrne).
The drama currently stands as cable's number one new series with an average audience of 5 million viewers. Says Dirk Hoogstra, executive vice president of development and programming for History:
Vikings is a win win for us. As our first scripted series, 'Vikings' has paid off in a big way with critical acclaim, strong ratings and a passionate, loyal fan base. It came out of the gate strong and has stayed on top, solidifying HISTORY as a major player in the scripted genre, just as we are in reality. We could not be more proud of the entire cast and crew and everyone involved in the making of VIKINGS. Michael Hirst has captured audiences with his complex, compelling characters and brought the unknown, epic world of these warriors to life. Season Two will begin production this summer to air in 2014.
In addition to casting veteran actor Gabriel Byrne, 'Vikings' features Travis Fimmel in the central role of Ragnar Lothbrok, along with Jessalyn Gilsig ('Glee') as Siggy, the wife of Earl Haraldson, Gustaf Skarsgard as Ragnar's eccentric ship-building friend Floki, Clive Standen as his brother Rollo, and Katheryn Winnick as Ragnar's shield-maiden wife Lagertha.
What say you? Are you excited to see a second season for 'Vikings' airing in 2014? Don't forget to check out all-new episode "Burial of the Dead" this Sunday on History!