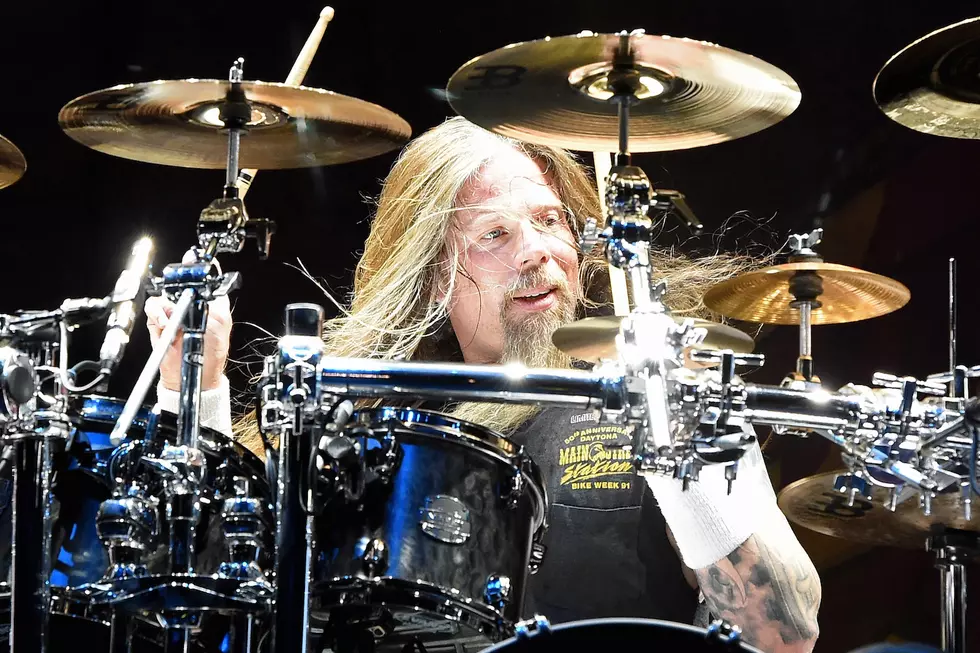 Watch Footage From Chris Adler's Last Show With Lamb of God
Ethan Miller, Getty Images
Yesterday (July 20), Lamb of God released a statement announcing they had officially parted ways with drummer Chris Adler. In July of 2018, it was revealed that he would not participate on the next tour leg supporting Slayer on their farewell run and the full concert footage from June 20, 2018 seen below was his final performance with the group.
This show was the final gig on the first leg of Slayer's lengthy farewell tour, taking place in Austin, Texas where Lamb of God played a nine-song set.
As Lamb of God prepared to embark on their summer 2018 tour with Slayer just over one month later, they explained that Art Cruz would be filling in for Adler and that they expected their longtime drummer to return to the band soon. Cruz has remained with the group ever since.
Adler later clarified his absence, stating that issues arose from injuries sustained from a motorcycle accident, which required physical and occupational therapy before he would be able to play drums to a professional level he found acceptable.
Cruz, who has recorded three albums apiece with both Prong and Winds of Plague, has been named the permanent replacement following Adler's official dismissal.
Lamb of God Set List: June 20, 2018 in Austin, Texas
01. "Omerta"
02. "Ruin"
03. "Walk With Me in Hell"
04. "Now You've Got Something to Die For"
05. "512"
06. "Engage the Fear Machine"
07. "Blacken the Cursed Sun"
08. "Laid to Rest"
09. "Redneck"
Where Does Chris Adler Rank Among the Top 66 Hard Rock + Metal Drummers of All Time?