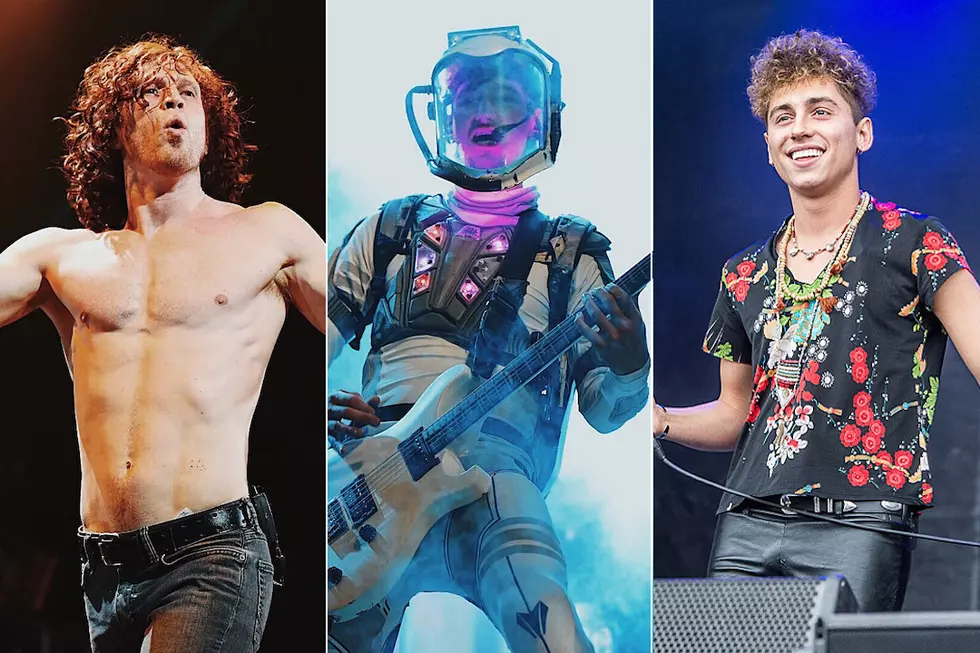 25 Best Hard Rock Songs of 2017
Grizzlee Martin (2) / Amy Harris, Loudwire
2017 is almost complete, with a majority of what will be heard on the airwaves or on record already arriving for the year, so it's time to take a look back at the year that was and pick out the standout hard rock songs of 2017.
There's a wide spectrum of artists represented in our list -- with '90s vets like Marilyn Manson, Foo Fighters and Korn earning entry, while fresh-faced acts like Greta Van Fleet, I Prevail and the Royals -- Blood and Thunder -- both getting looks.
In 2017, we got Queens of the Stone Age to swing, got more political with Papa Roach and had some poignant moments in music accentuated by tragedy. We don't want to give away the whole list, so head below to see the Top 25 Hard Rock Songs of 2017 and find out what was our staff No. 1.