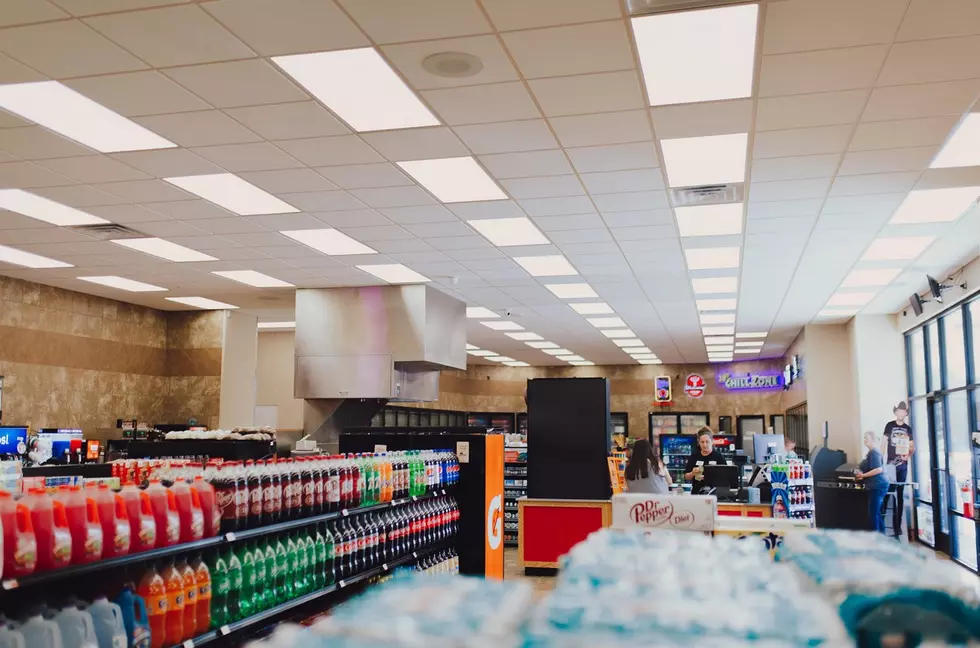 Oklahoma Now Has Two 'West Texas Buc-ee's'
Allsup's Facebook
Last summer there were rumblings that a West Texas favorite convenience store was moving into Southwest Oklahoma. As of mid-January 2023, Altus now has two Allsup's locations in their small military metropolis.
Altus isn't unique in their Allsup's locations. Frederick has long had an Allsup's too... but I honestly don't know a single person that regularly travels through Frederick that isn't from there. That's what gives Altus a leg up on the tastiest burritos any gas station could offer.
If you're not familiar, Allsup's is like the West Texas Buc-ee's. A convenient place you can stop in for gas, grab a quick hot meal, some dynamite taco sauce, a branded Allsup's blanket if you're in need, and get on down the road.
Do Allsup's feature mile-long car washes? No.
Do they have 1200 gas pumps? No.
Are their bathrooms clean enough to brag about? Absolutely not.
So how are they like Buc-ee's?
Allsup's is just as iconic in Texas as Buc-ee's, just without all the flash.
I was somewhere between 16 and 18 making my first visit to see my cousins over in a small Texas town twenty-ish years ago. Besides being quite the infamous speed trap, Clarendon is like any other small rural Texan community you've ever been through. A small college, lots of farming, and the only thing open after midnight is the Allsup's.
As we ran around from house to house meeting my cousins' friends that night, we got a little hungry. My cousin Kyle described an Allsup's beef and bean burrito to me the way wine snobs talk about fancy booze, I had to try it.
It's not "hot brisket on the board," but somehow so much better.
Allsup's Burrito > Beaver Nuggets
There is something comforting about gas station food late at night. It's good enough we used to make 2 AM 70-mile round trips for those little burritos when we were in Hollis, Oklahoma for the family holidays.
In that time, Allsup's has grown into a major convenience store player. They're spread far and wide across West Texas and New Mexico. We live in a time where you can walk into Allsup's and grab a quick bite to eat made entirely of Allsup's own branded items.
They make their own grocery items like bread and milk, amazing Texas honeybuns, chips, drinks, burritos, pizza, hot dogs, etc... Condiments too, such as the highly-reviewed taco sauce and salsa.
Allsup's has to be paying this guy to talk about them, right?
No. Not at all... I'm just remembering the good times and nostalgia from my youth and hope I might get to experience it again next time I'm in Altus.
Also, this is not the first time you and I have talked about Allsup's. If you remember, they were one of the Fifteen "Hole In The Wall" Southwest Oklahoma Eateries with Amazing Food.
Are they expanding into Oklahoma?
If you haven't been paying attention the last few years, there had been a major trend in convenience store expansion. Brands like Hutch's and Casey's have been expanding across the state like crazy. Even Apache Casino Hotel put its own c-store out front. Perhaps Allsup's is growing their territory too.
While I probably wouldn't swap brands of gasoline that easily, I would love to see one or two Allsup's in or around Lawton one day. You seriously have to try an Allsup's burrito.
As it stands Allsup's has a location in Frederick, two new locations in Altus, and a handful of stores way up in the Oklahoma panhandle.
They also had a location west of Waurika, in one of those small towns like Ringling or something, but it closed a few years ago.
I did reach out to them asking about the possibility of an all-out Oklahoma expansion but haven't heard a response just yet. When I do, I'll post the updates here.
15 More Amazing Southwest Oklahoma Hole-In-The-Wall Eats
It's far too easy to be lulled into thinking the same old chain restaurants are the "good" places to eat across Southwest Oklahoma. You won't find a single franchise on this list. It's all locally owned, locally run, sometimes a little run down, but you'll agree the meals are outstanding when you walk away with a belly full of the good stuff.
Oklahoma Diner's, Drive-In's, and Dive's Guy Fieri Raved About On TV
We all know Guy Fieri is the self-proclaimed Mayor of Flavortown, and as such, we generally trust his discerning palate to guide us to the best food any place has to offer. At least the places he tends to go often offer up some really good eats, and in looking at this list, having eaten at most of these places a handful of times, he's not wrong. Here are the Oklahoma original restaurants that have been featured on Triple-D.
Fun & Kid Friendly Oklahoma Vacation Destinations
Far too often, some bored Karen whose only personality trait is complaining about everything will say something along the lines of "There's nothing to do in Oklahoma..." That's simply not true. There is a ton of stuff to do in Oklahoma that you and the kids will love, you just have to know where to find that stuff and have the gumption to hop off the couch and go do some of it.