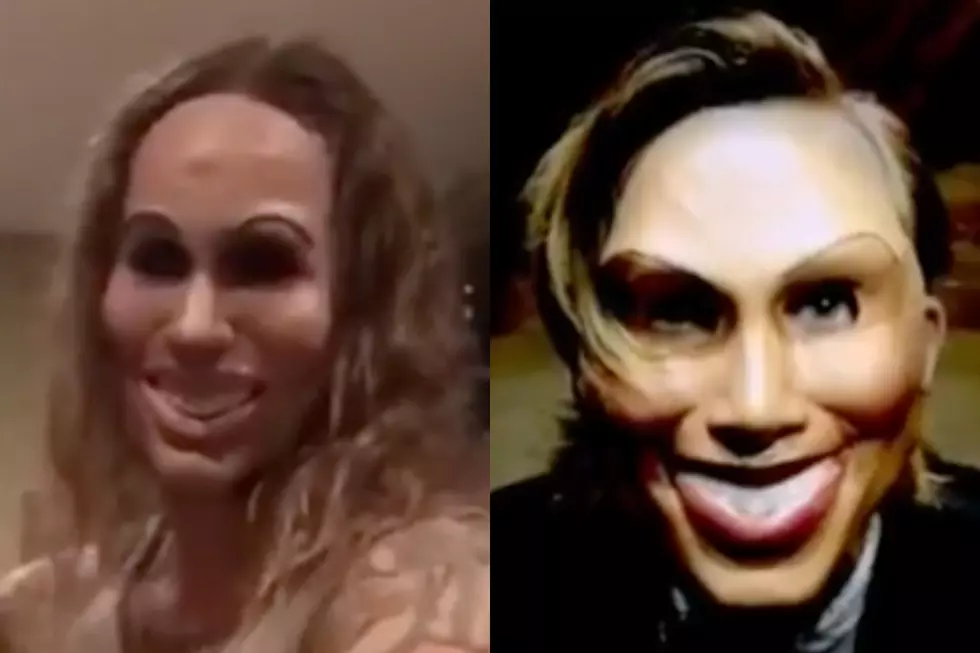 As I Lay Dying's Tim Lambesis Was a 'Purge' Character for Halloween
Instagram: timlambesis / YouTube: Movieclips Trailers
As costume posts flooded social media last night, As I Lay Dying frontman Tim Lambesis shared an Instagram Story of himself wearing a mask of what looked to be Polite Stranger Leader - a character from The Purge movie franchise. Given Lambesis' past, it may not have been the best choice. For those who are unaware, The Purge follows a storyline where all crime is legal for one day (24 hours) every year. You can check out screenshots of Lambesis' Story below.
Lambesis was released from prison near the end of 2017. He was incarcerated in 2013 for attempting to hire a hitman to murder his estranged wife. He returned to As I Lay Dying earlier this year, with the metalcore outfit issuing a half-hour long video explaining their decision to welcome the singer back into the fold. Soon thereafter the band released a comeback song, titled "My Own Grave."
Next month, the group will tour the States for the first time since Lambesis' release. December sees them heading over to Europe for a string of shows. Many of the dates have already sold out in the States, with shows overseas having been moved to larger venues. The full itinerary can be found here. They were recently kicked off Resurrection Fest by the event's organizer's following outcry from fans.
60 Infamous Rock Star Mugshots