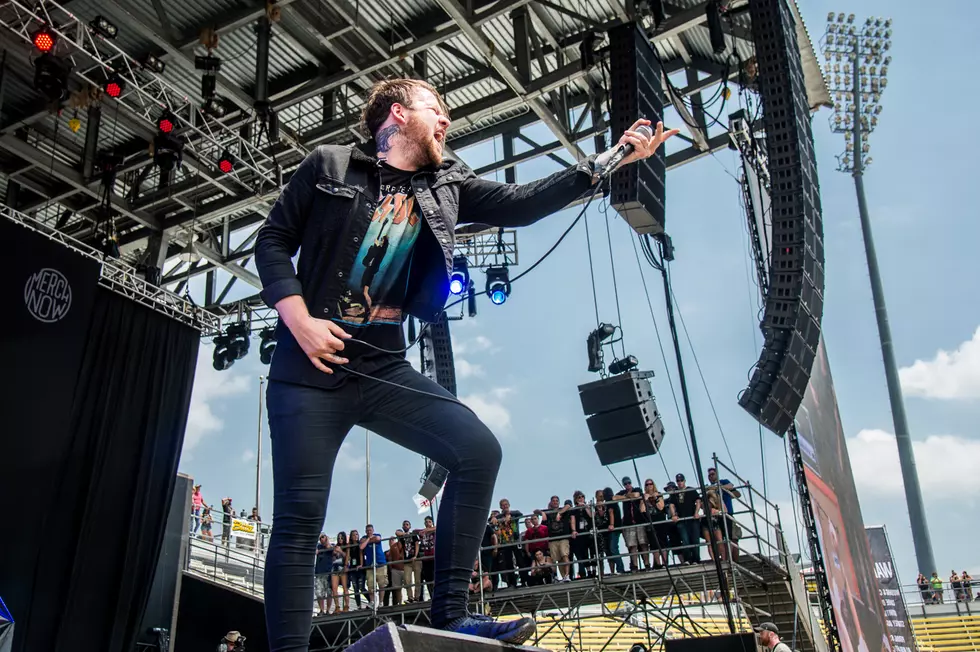 Beartooth Win Breakthrough Band of the Year – 2017 Loudwire Music Awards
Amy Harris for Loudwire
Each year, countless up-and-coming bands rise to prominence after constantly grinding away at their craft, and 2017 has been no different for Ohio-based hard rock band Beartooth, as they pick up the "Hand of Doom" for Breakthrough Band of the Year, presented by Apple Music. The group is made up of singer Caleb Shomo, guitarists Taylor Lumley and Kamron Bradbury, bassist Oshie Bichar and drummer Connor Denis.
Beartooth have seen a meteoric rise in popularity since forming back in 2012 from the ashes of other metalcore acts. The group has been able to connect with so many fans thanks to their ingenious combination of hard rock and metalcore, taking the former's use of catchy hooks and rhythms with the latter's metallic and heavy textures. Their latest album Aggressive is indicative of this, raising the bar for their own music and the future to come.
Voting was done in partnership with Apple Music, with fans streaming music to see how much fans really love these bands, by calculating the winner based on how many times Beartooth were listened to since voting began. It proved exactly how voracious Beartooth's fanbase is.
David Ellefson and Rex Brown presented the honor, which Beartooth graciously accepted. It was a tough race, and nominees included Avatar, Bloodclot, Frank Carter & The Rattlesnakes, King Woman and Royal Thunder. Congratulations to Beartooth for taking home Breakthrough Band of the Year, presented by Apple Music, in the 2017 Loudwire Music Awards.