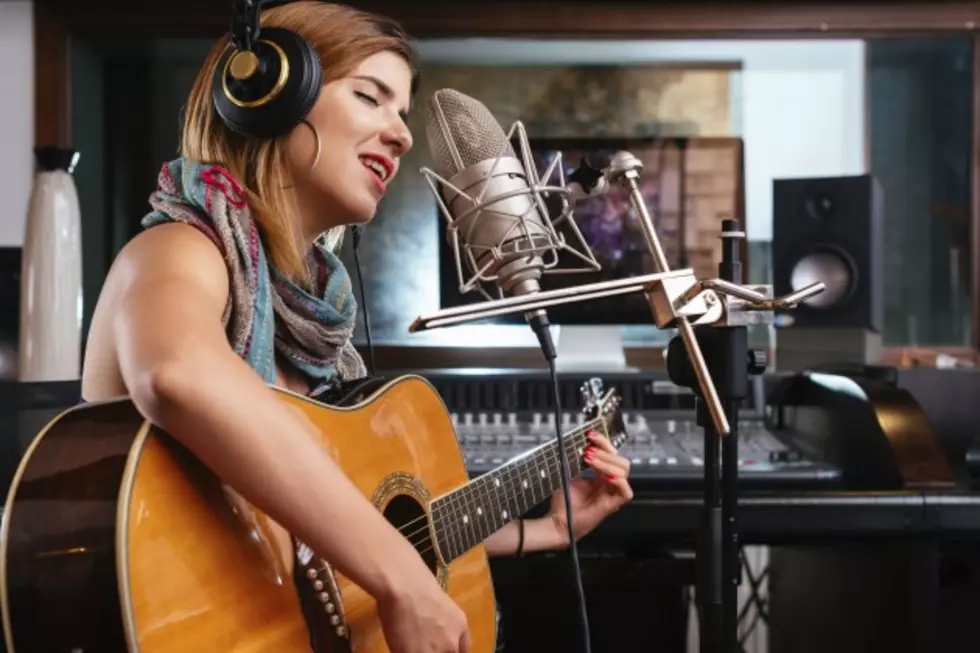 Local Musicians Vie For a Chance to Participate in Live Nashville Recording Session in Lawton
via Thinkstock
Townsquare Media, Cameron University and the Fairmont District Experience announce the Cameron-Nashville Connection, scheduled for October 23 and 24, at the Cameron Theatre.
This first-ever event is an effort to bring all involved in the region's music community to either participate or witness an actual recording session on stage during three events.
Nashville Producer, Bubba Smith, well known for his production of the Christmas song, "Mary Did You Know," will be working with three artists or groups on stage.  At the end of his coaching and refinement for each one, Brent Teegarden, a Nashville Recording Engineer, will be in charge of recording the result, all live on stage.
Musicians from around the area have submitted their music for a chance to particpate in the live recording session with Bubba. You can watch and listen to all of the submissions below.
Regardless of who is selected, all musicians in the area are welcome to be a part of the audience to watch a Nashville recording session happen in front of them to understand what it takes to be recording artists. Smith will answer questions about the business of music and how it's changed, and how to make the most of their talents. Technical questions will be addressed as well. Jay Alexander's Studio, SoulJourn, is providing the on-stage recording studio.
The event is free, however seating is limited so you must have a ticket to get it. You can make a request for tickets by sending an email to Joe at fairmontdistrict@gmail.com.
Lawton's Chamber of Commerce is involved in assisting the process, and encourages out-of-town groups or artists to attend the Friday night session and stay over for the Saturday morning and afternoon sessions.
The Friday evening opening will begin at seven and close around 10:00 PM, depending on the question-and-answer session. Saturday, the morning session starts at 9:00 AM, with the last session at 2:00 PM and running until it's over.
The winning musicians will be announced at the event at the beginning of each session.
"We are bringing Nashville to Lawton," organizer, Joe Tilton said. "It's time we keep our musical talent in Oklahoma, so we're bringing two of Nashville's best to Lawton to show us how it's done. Word-of-mouth has caused enough excitement that questions about another event during the Spring semester are being asked.  Whether that happens will depend on the attendance in October."
Here Are the Music Submissions:
Kim Hunter - "Even More"
Every Generation in Christ
Amber Leigh - "Stay" (Sugarland)
Allen Wooten - "Oklahoma Pride"
Jessica P. - "Fallen"
Emily Rackley - "Your Love"
Bailey Wesberry - "Make You Feel My Love"
Ciera MacKenzie - "Chance I Didn't Take"
Southern Journey Band - "Me and You"
Bella Brown - "Changed"
Brandon Peregoy - "Trax"
County Line Band - "Keep Your Hands to Yourself"
juliustherobot - "If We Don't Die"
Claude Garoute - "The Blizzard"
Tylor Mars - "Greatest Story"
Kaitlyn Winn - "Boat Song"
Etta Mars - "All I Wanna Do"
Pastor Charles Ellington - "Never Would Have Made It"
BluHarmonix - "Elastic Heart"
B & Lanada Hickerson - "Unofficially"
Connie Hicks - "In The Word Of God"
Dannie Carson - "Goodbye In The Red Lights"
Summer Jones - "Touch the Sky"
God's Child Muzik Group - "My Jesus Knows"

Kassandra Wright - "Don't Dream It's Over"
Thanh Le & Zack Wright - "Too Weak"
1GCreW - "Forgive Us"
Paul Lopez - "Places I've Never Been"