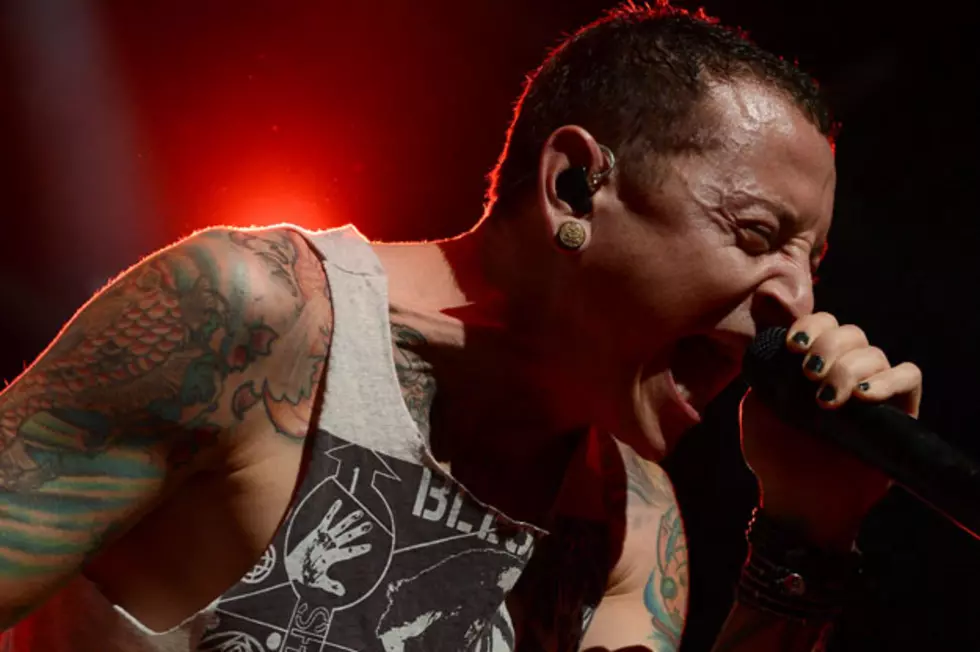 Secret Chester Bennington + Lamb of God Guitarist Project Will Be Released
Mark Davis, Getty Images
The unreleased project of Chester Bennington and Lamb of God guitarist Mark Morton will be released, according to a tweet from Morton. A fan asked about the progress that was made on the mysterious venture before Bennington's passing, to which Morton responded, "Chester and I made some really cool music together that we were both SUPER stoked about. And you will hear it!"
News of the collaboration initially surfaced in April of 2017 when Morton shared a picture of himself with Bennington with the caption, "Sounds KILLER too!" According to The PRP, Bennington tweeted out lyrics to a song they were working on via his Instagram account, but the post has since been deleted. The duo were also joined in the studio by producer Josh Wilbur (Lamb of God, Gojira).
Although it is unknown what the project will sound like, it can be assumed to to Morton's background that it will be on the heavier side of things. Would you like to hear Bennington in a previously unheard heavy environment? Leave us a comment with your thoughts.
2019's Most Anticipated Hard Rock + Metal Albums
10 Unforgettable Chester Bennington Moments