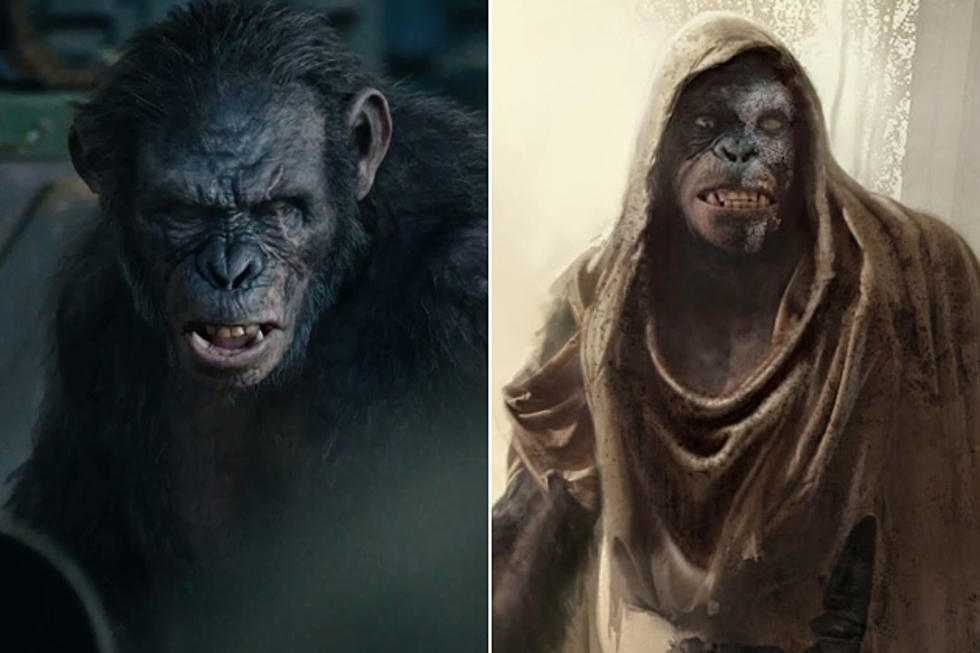 Before the 'Dawn': Concept Art Reveals the 'Planet of the Apes' Movie We Almost Got
20th Century Fox/Jerad S. Marantz
While 'Dawn of the Planet of the Apes' ruled the box office this past weekend to the acclaim of many critics, audiences could've received a much different film. From our chat with director Matt Reeves, we learned that an initial story treatment included highly evolved versions of the ape tribe who could speak rather articulately. Now, new 'Dawn of the Planet of the Apes' concept art has hit the web, which seems to visualize this earlier draft.
Artist Jerad S. Marantz and The Aaron Sims Company designed earlier conceptions of the primates in 'Dawn of the Planet of the Apes,' with these creatures exhibiting more human-like movements and even some wearing clothes.
As Reeves told ScreenCrush regarding an earlier outline of the script:
Mark Bomback, who wrote the script, they [Fox] were going to have him write this outline. And this outline started in the post-apocalypse San Francisco. And the apes came down into the city and started pushing up power lines and they started living together — both species in the city. And the apes could really speak very articulately.
What ultimately made it to the screen was a smart, entertaining story with Caesar still as one of the few apes who could speak. Though, it's funny to see how some of the characters, like the orangutan Maurice, could have looked more on the evolutionary stage as the apes from the original trilogy or even that Tim Burton film some of us are still trying to forget about.
'Dawn of the Planet of the Apes' only debuted this past weekend; so if you haven't seen it, get to the theater! And to see more of the film that we almost received, check out the concept art below, and read more from director Matt Reeves HERE.