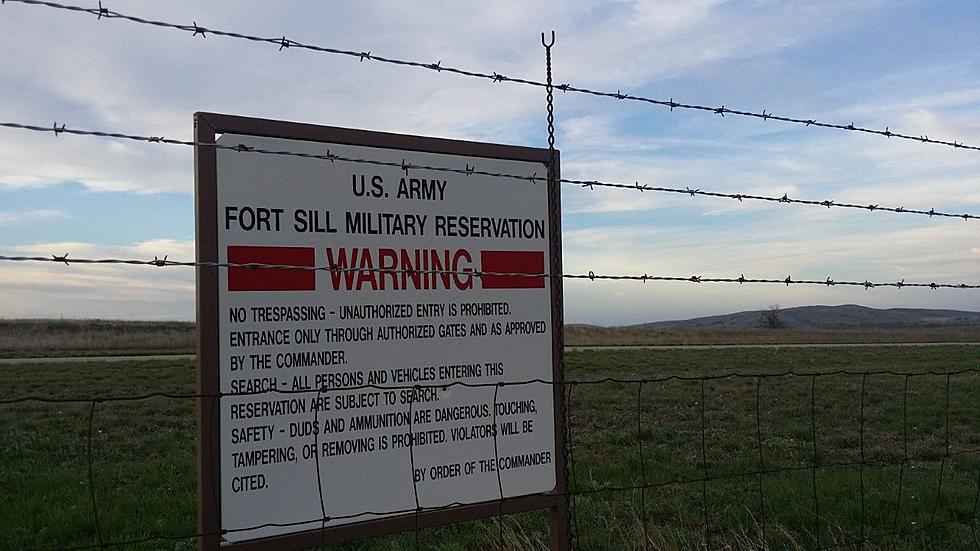 Why Would Any Attack Come Through Fort Sill's Front Gates?
Kelso
As I was standing in the Orlando International Airport's security bullpen awaiting my turn to be felt up by TSA last week, one thought kept running through my mind.
If the airport has fifteen miles of fence line, what makes authorities think a security threat is going to walk right through the front door? As our plane lifted to altitude, that thought started to focus on Fort Sill.
Fort Sill has gone through some changes over the last decade, specifically pertaining to who can get on post and the security checks required to do so. While the community grumbled a little bit over the whole ordeal, it made logical sense to secure our military post.
If you want to visit now, you must obtain a pass at the visitor center before being allowed into the military installation. Sometimes when you enter, a quick check of your vehicle to ensure you're not transporting banned items such as weapons, but what are the odds a terrorist plot gets foiled by the private security working the front gate?
Fort Sill has give-or-take 80 miles of fence line around the perimeter. Most of the fence line that is easily visible to the public is either eight-foot tall chain link or stacked and stucco'd masonry topped with razor wire. It seems pretty secure from the outside looking in, but what if you get off the beaten path?
If you were to continue down Rogers Lane passed the big turn toward US-62, it becomes a gravel road and Fort Sill's fence looks more rural than anything. A few strands of barbed wire over wire panels that seem more adept to keep out livestock than a person with ill will and trouble on their mind.
From my time spent on post, I get that there are check-points and tons of gates to control movement from any given locale to another... but if a person meaning to do harm can easily just hop over a short fence to gain entry, why would anyone expect a real threat to come waltzing through the front door?
More or less, is the ultra-slim chance, which happened literally once in American history, some idiotic imbecile will try sneaking a defective shoe bomb onto an airplane seriously the reason I get my manhood manhandled every time I try to fly?
Bank robbers don't usually stand in line. Could it be the government is selling a sense of security rather than actual security?
Top 10 safest towns & cities in Oklahoma
These 10 Oklahoma towns and cities have been ranked and named as the safest in the entire Sooner State. If you're looking for someplace to move, retire or visit and are worried about crime, these are the safest places. They have some of the lowest crime rates in the state, some have the lowest in the Nation according to
FBI crime statistics
and the most recent survey report from
safewise.com
. Most of the cities and towns that made the top 10 safest places this year are located in the southwest central portion of the state.
One town made it to the very top of the list at #1 for its 4th consecutive year, that's quite an accomplishment!
16 Oklahoma Phrases That Would Stump Out-of-Towners
Every state seems to have its own way of talking. Here are a few of the more common phrases that'll have you wondering what Okies are saying.
Oklahoma Restaurants People Swear Are Worth The Drive
Eating out is entertainment. Sometimes it's you and your better half, other times you'll drag the family along with you. Either/or, if you've got time to kill and want to sample the best Oklahoma offers, here are the restaurants' everyone swears are worth every moment in the car to and from.