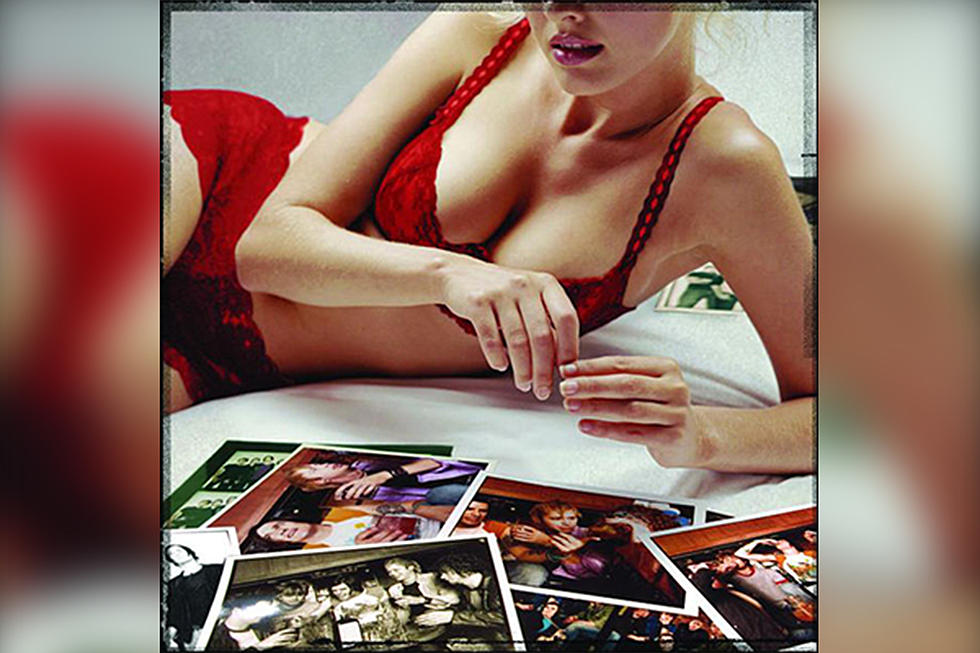 Who Is the Girl From Hinder's 'Extreme Behavior' Album Cover?
Universal
Hinder's Extreme Behavior was an unexpected moment for rock music in the 2000s. After being released to generally negative reviews, the underdog record went platinum a year following its debut. The hit single "Lips of an Angel," which was seemingly unavoidable at its peak during the summer of 2006 has moved over 3.6 million units as of Jan. 2015.
The LP's cover art has become a notable point of recognition for the band, but interestingly the model from the cover has never actually been identified. A Google search reveals various potential answers but leaves questions as well. Although there is nothing definitive as to the woman's identity, it has been confirmed that the image was originally used as the book cover of How to Tell a Naked Man What to Do: Sex Advice From a Woman Who Knows by Candida Royalle. The only difference is that the color of her lingerie was changed from black to red for the album cover.
A popular theory over the years is that the woman is actress Katherine Heigl. A Yahoo! Answers result from over 10 years ago suggests this, linking to a supposed interview with a member of the band that has since been removed. The album's Wikipedia page claims that it is not Heigl, and links out to a website that has since been removed but can be accessed by an archival application.
The article contains a screenshot of the model's face, which can be traced back to this Huffington Post piece, and then further traced back to the below Getty Images photo. It can be assumed that this is the original version of the photo. Unfortunately, no information is available on who the model is.
Below you can see a photo of Katherine Heigl in the spring of 2005 for comparison.
We still have no idea who the girl on the cover of Hinder's Extreme Behavior is. Do you? Leave us a comment with your thoughts.
50 Most Controversial Hard Rock + Metal Album Covers [NSFW]